Awagamis Fine Art Washi create art scene in the World
Mr. Yoichi Fujimori - Awagami Factory / The Hall of Awa Japanese Handmade Paper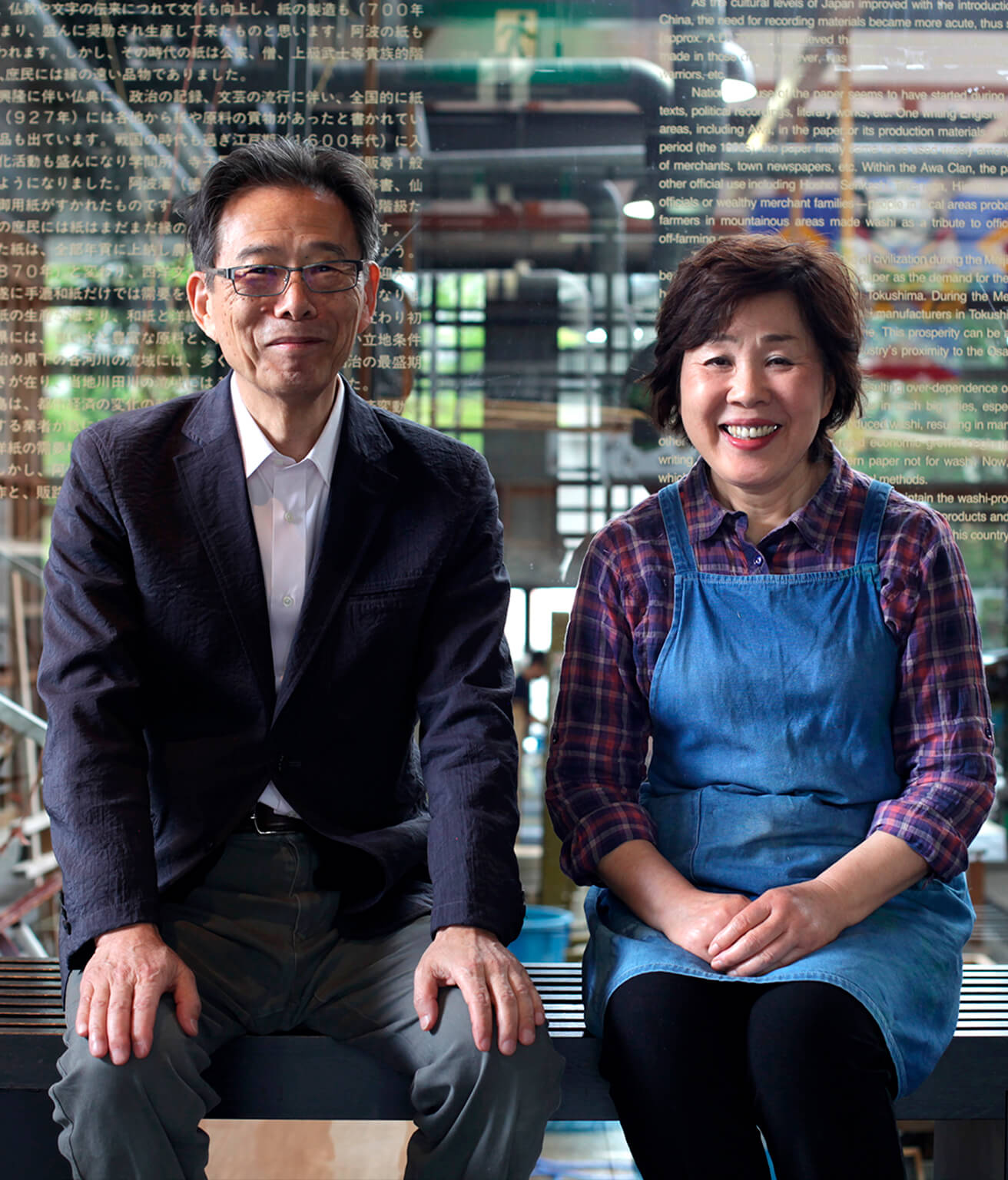 Yamakawa-cho, Yoshinogawa-shi, is located an hour's travel time from Tokushima-shi. When going through the residential area, with its rural landscape, suddenly a warehouse made of exposed concrete and plaster appears. It is The Hall of Awa Japanese Handmade Paper, where traditional Awagami paper is produced. Just like the exterior, the interior of the building is also modern. Over the glass that covers one side of the entrance, we can see a washi paper laboratory.
"We are fully open to the public, even while our customers are visiting us. So, we cannot make a non-disclosure agreement, even when we make a custom-ordered product," said Yoichi Fujimori, laughing mischievously.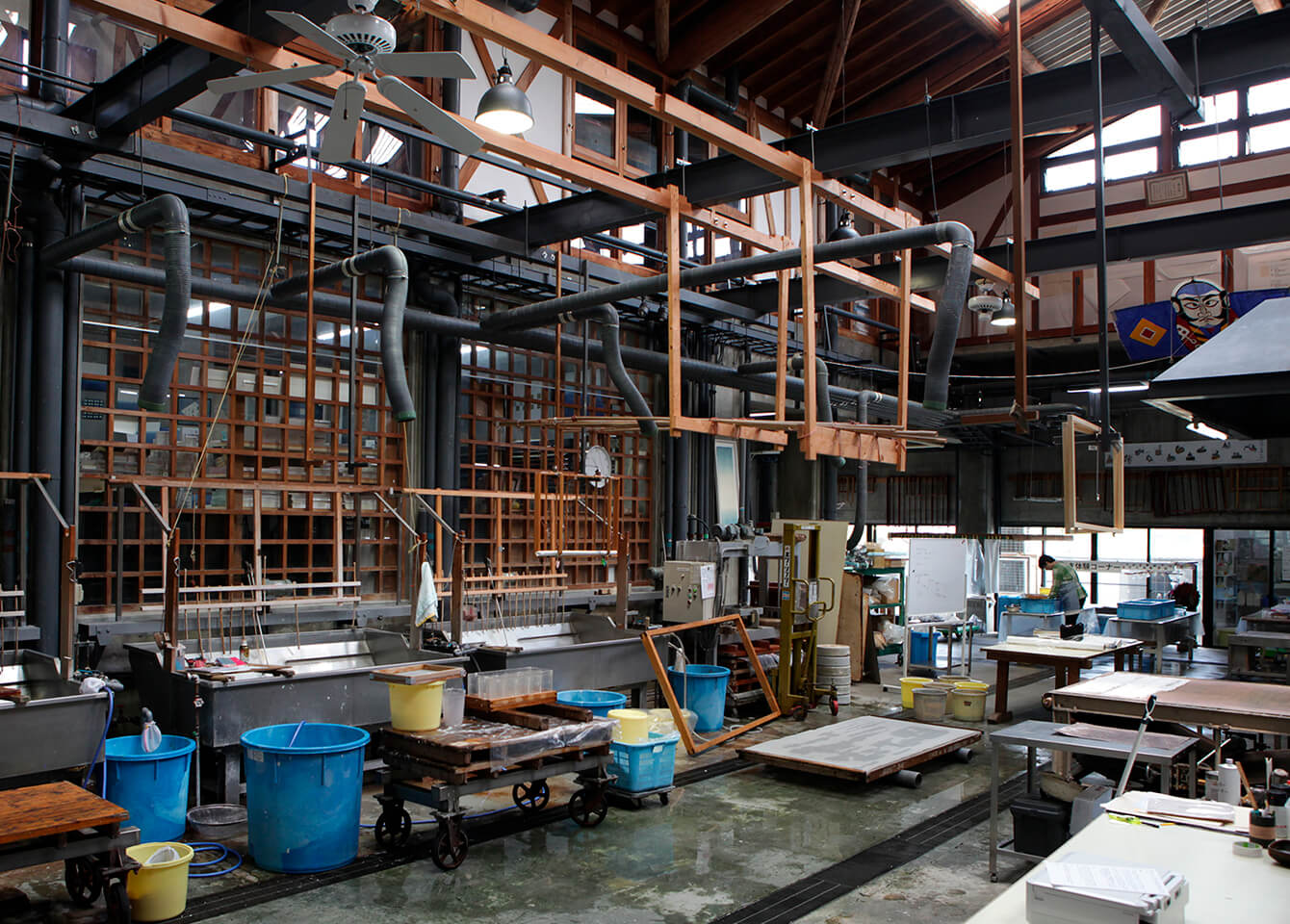 Building a New Route by Reversing Idea
Awagami washi paper has a 1300year history. However, the number of producers decreased to just one after the war. It was Mr. Yoichi Fujimori's father, Mr. Minoru Fujimori, who held the fort before him. Minoru was the sixth generation.
Mr. Yoichi Fujimori, who had studied Economics in university, was aware of the fall of Awagami washi tradition. However, he naturally chose the world of papermaking. Since then, more than 40 years have passed.
While making Awagami paper as a traditional craftsman, he developed paper for art made from various plants such as bamboo and Manila hemp. Today the brand, "Awagami Factory", has grown and is known by Japanese and foreign artists.
"Washi, traditional Japanese paper, is commonly thin, delicate, and resistant. On the other hand, our paper is huge and thick. When I was 24 years old, a book called 'Handmade Washi Encyclopedia' was published. If I make paper like Echizen Washi or Hon Mino Paper, then my paper won't stand out. I realized that there is a lot of Japanese paper with same characteristics, such as 'thin and resistant'. So, I came to the conclusion that I must make something that's the opposite."
Awagami paper is stiff and thick, and its size is in meters. The custom-made paper for Gregory Colbert, an international photographer from Canada, is 2.4m x 5.1m.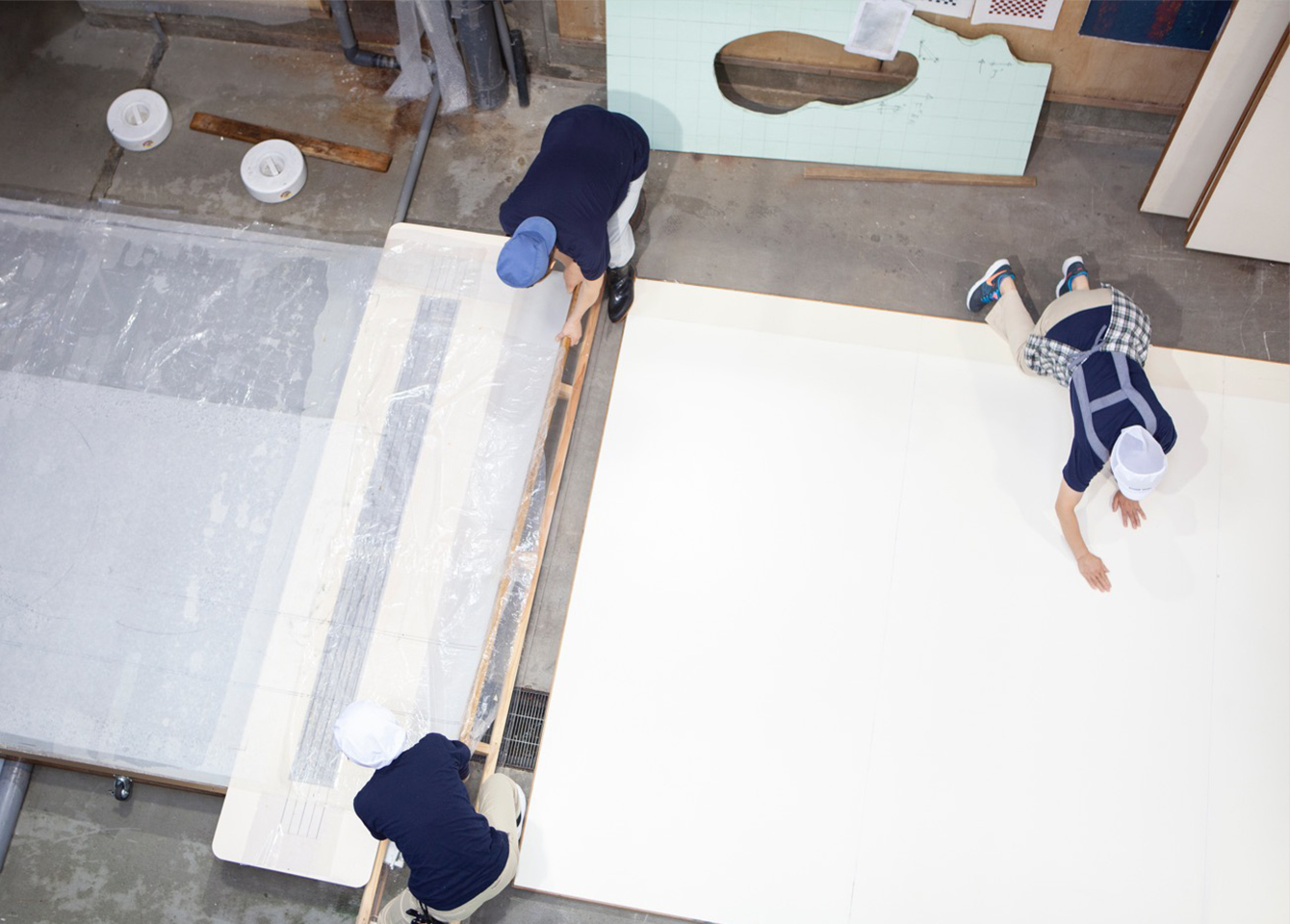 Collaboration with Global Artists
Since 1989, Awagami Factory has lent equipment to artists. In 1992, Kenneth Tyler of Tyler Graphic, who is well known in the American print world, visited the laboratory, while other artists from various countries such as Germany and France have also been there.
Mr. Fujimori said, "Kenneth Tyler came with a few artists, rented our equipment for a week, and created artworks. He even held a lecture for us."
Washi, traditional Japanese paper, has attracted attention from overseas since the 1960s, when handmade paper created from paper pulp began to be used in the American printmaking world. Tyler was enthusiastic about introducing handmade paper. He has sent out artworks of well-known artists such as David Hockney to the world. The famous artist's visit must have encouraged Mr. Fujimori a lot, as he has since worked on collaboration with other artists.
"It is interesting to create together with artists. We give advice to each other. Therefore, I think we are equal.", he says confidently."
Mr. Fujimori's paper is also used by world-renowned artists such as Frank Stella, Richard Serra, and Sam Francis.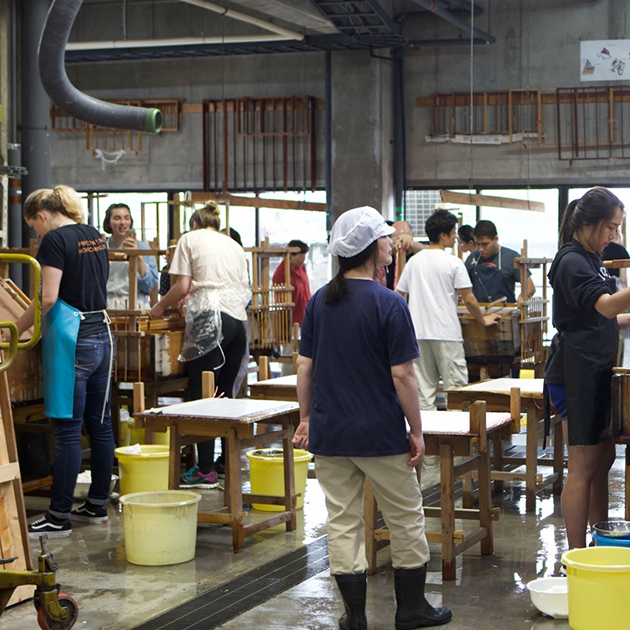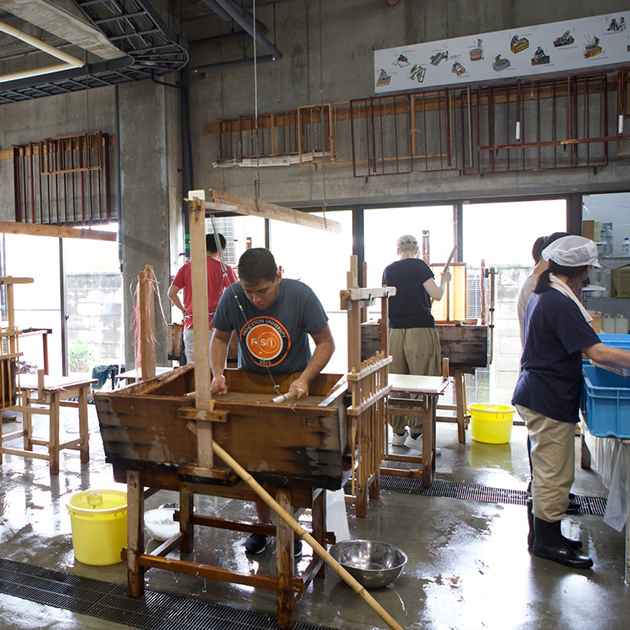 Trainees from overseas
Protecting Aizome Washi Paper with Old and New Methods
Aizome washi paper, which had dominated the whole country from the Edo era to the Taisho era, has been produced in the whole area of Yamakawa-cho. The art of Aizome papermaking has been passed down from Mr. Yoichi Fujimori's mother, Tsune, to his wife, Mieko.
"Tsune researched enthusiastically and came up with various new methods. I would like to find a method of my own, too." Mieko said.
Many orders for Aizome washi paper are for interior, and sizes and designs vary. Each requires an appropriate method. In addition, while working on paper, she must pay attention to paper quality, temperature, washing method, and so on. It is true master craftsmanship.
Mieko said with a smile, "When a washi paper is dyed beautifully, I am happy. Then I take a photo of the paper with my smartphone and post it on Facebook. People who see it kindly react with "likes".
The craftspeople here are highly acclaimed by Mr. Colbert.
He said, "Craftspeople who make Awagami paper are the treasures of the world."
They are evolving continuously.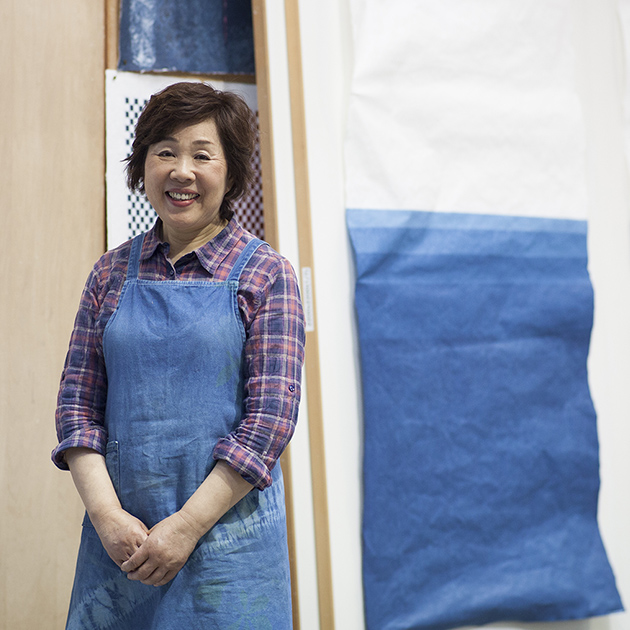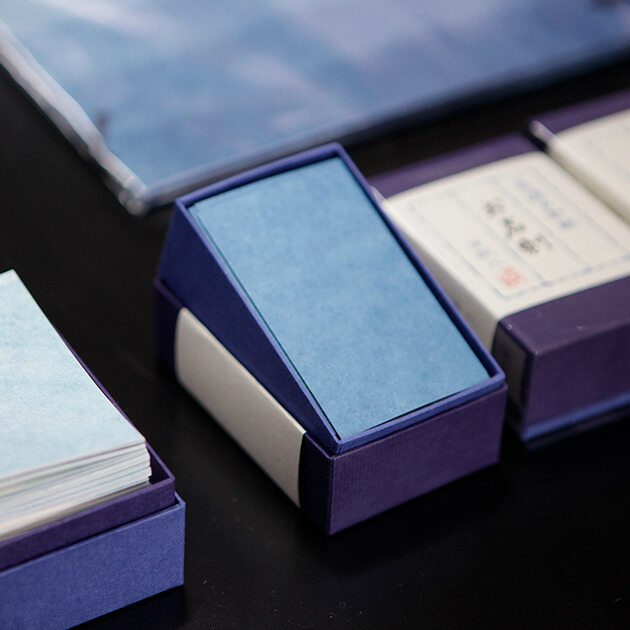 ---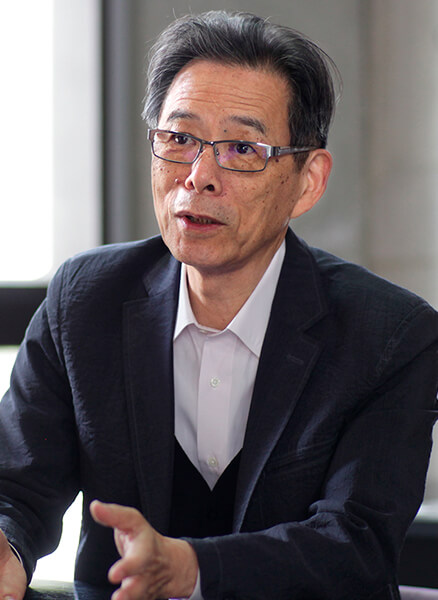 Yoichi Fujimori
Born in Tokushima Prefecture in 1947. After graduating from university, he studied under his father and became a papermaker. He manages Fuji Paper Co., which produces machine-made Washi, traditional Japanese paper, and paper products for wallpaper and printing. He also serves as the president of The Hall of Awa Japanese Handmade Paper, where he works on disseminating Awagami washi paper through workshops and exhibitions. In 2016, by Tokushima Prefecture, he was certified as a holder of handmade Awagami paper manufacturing technique.
---
Awagami Factory / The Hall of Awa Japanese Handmade Paper
141 Kawahigashi, Yamanaka-cho, Yoshinogawa-shi,
Tokushima, 779-3401 Japan

Open

9:00〜17:00

Closed

Monday (Closed on Tuesday if Monday is Bank Holiday)

TEL

0883-42-6120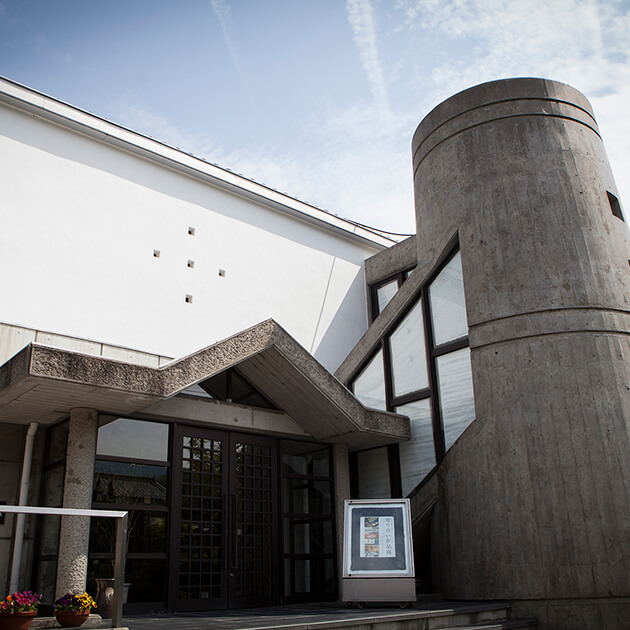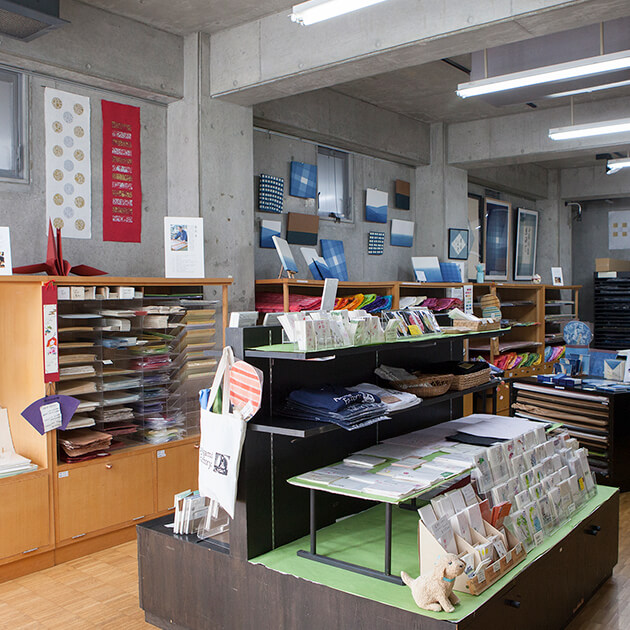 この記事を