Passing down the tradition of Japanese paper is as important as making it
Hosokawa Washi Paper  Ms. Hiroko Tanino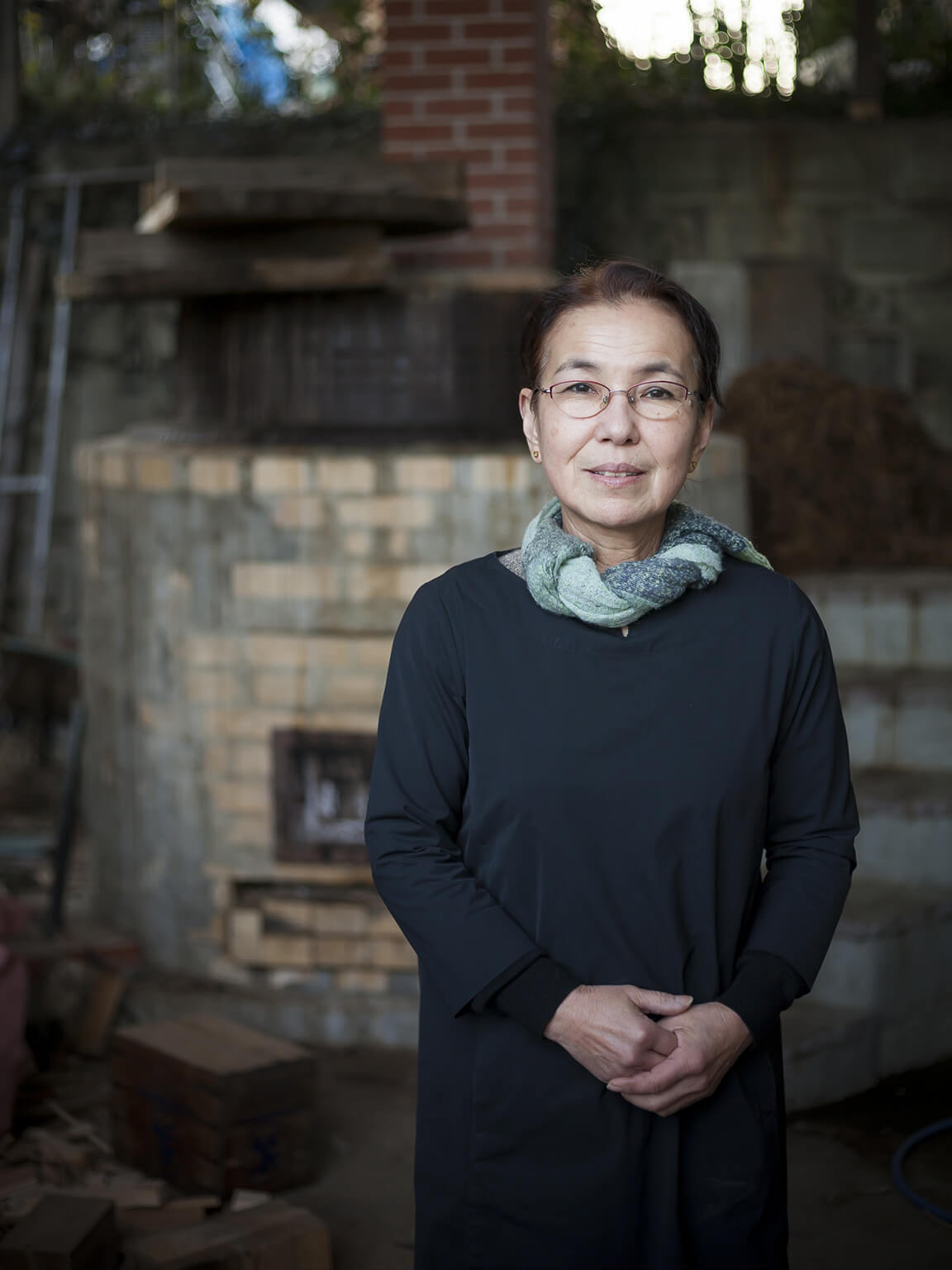 In November, 2017,Ms.Tanino received a phone call from a young woman who lived in Tokyo. She said, "I would like to wear a wedding dress made of paper at my wedding ceremony."
She was planning to get married in six months. Ms. Tanino had experiences of making dresses out of washi – traditional Japanese paper – however she knew there was not enough time to make a wedding dress out of paper on such a tight schedule. The process includes cutting washi into small pieces, twisting them into threads, and weaving them. As an alternative, Ms. Tanino offered the woman (without charge) kneaded and processed washi made out of 100 % kozo – paper mulberry – and suggested to have it stitched by a tailor.
She tells me the reason why she offered it without charge; "Certainly, there were various costs I had to cover, but I asked her to let me use the photos of the paper dress for promotion of washi. I wanted to show the potential of washi to many people."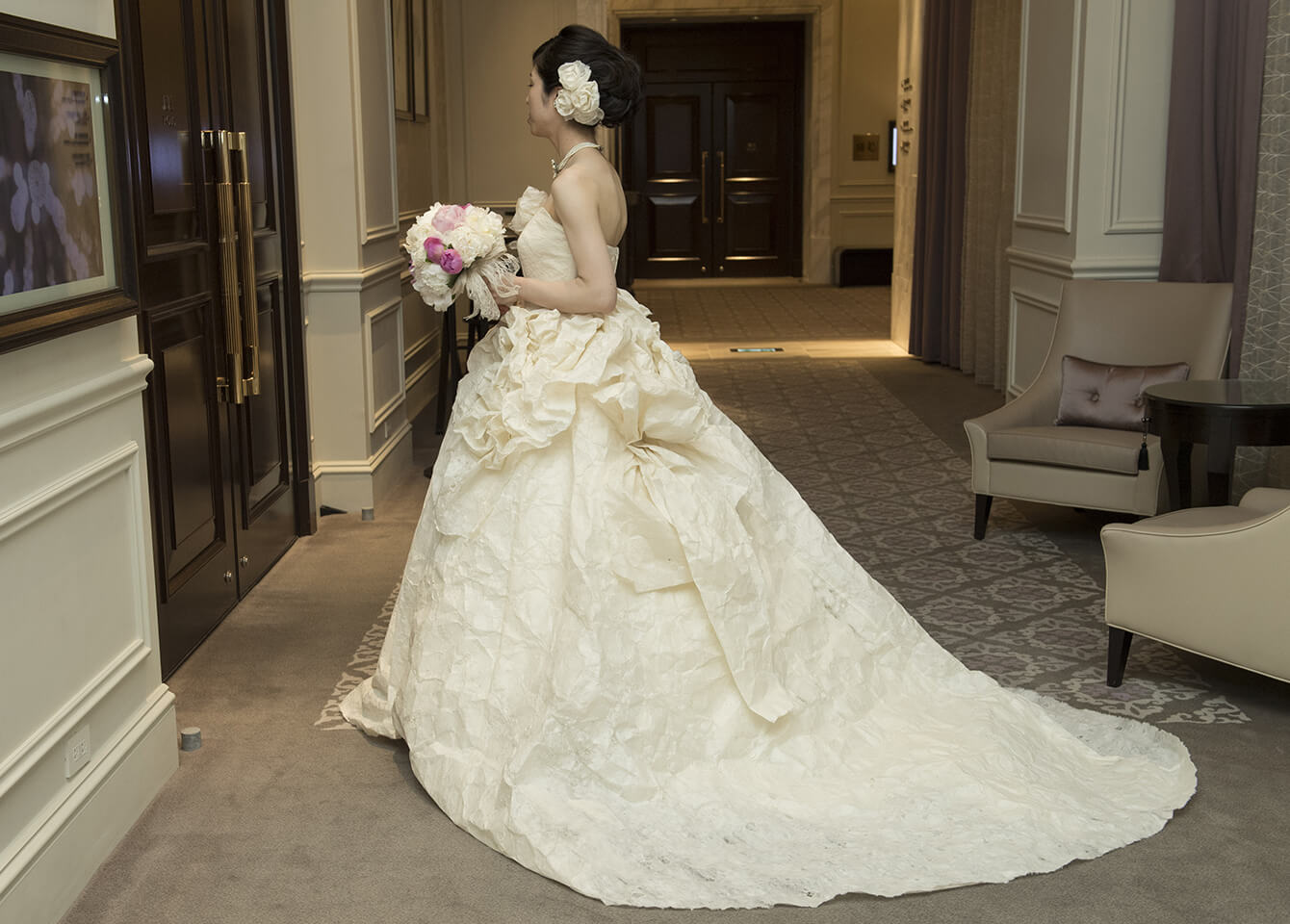 From a System Manager in a trading company to a washi craftsperson
Before she became a washi craftsperson, Ms. Tanino worked as a computer programmer in a trading company. However, when she moved her residence to Saitama Prefecture, she came across washi and papermaking workshops. To begin with, her visit to workshops was a part of a short road trip, but gradually she was more attracted by the world of papermaking, which was completely different from her familiar digital world. She was eager to learn about washi, and she participated in a training course organized by Saitama Prefecture to become a washi craftsperson.
"I quit working for the trading company. As both my husband and I had been working, I had to succeed in papermaking as a livelihood, not simply a hobby."
She was very busy for raising children, home making, and taking care of her in-laws. During the days when she had no washi workshop, she made paper at home, created greeting cards and postcards, and went to galleries in Saitama Prefecture to sell them. She also worked hard doing a part-time job.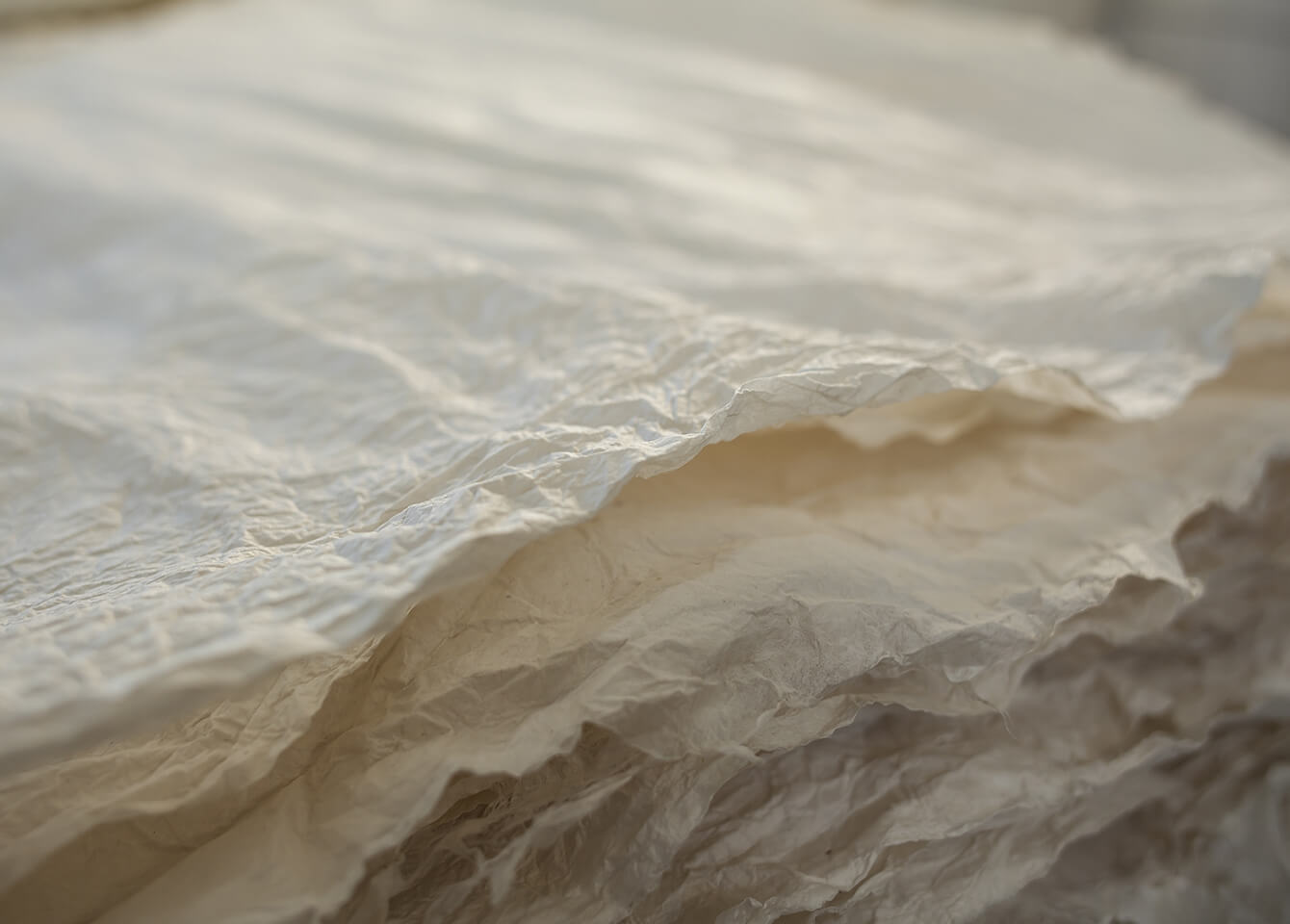 Changing old ways and dealing things in my way
"I think it is quite difficult for people who grew up in a washi artisan's family to handle the commercial aspects, because they have often used wholesalers to sell their products to retail outlets. However, in that way, they hardly understand what the customers need. Customers are the ones who actually use the paper. Craftspeople should make things customers need. So, I thought I must listen to them directly."
Ms. Tanino, thanks to her previous job, was fully aware of the role of wholesalers, and how challenging it would be to bypass this service.
"When you go to a grocery store, you encounter something like "Mr. K's cucumbers" with his picture attached. I thought that it was important for customers to be able to see the producer's face. I want to listen to my customers directly, to check if my product satisfied them, to receive their feedback, and to continually improve. It takes time and effort, but thanks to my customers I have developed as an accomplished craftsperson."
In particular, in order to make wallpaper for interiors, it is indispensable to have meetings with designers, builders, and the owners. It is also important to know the colors and designs that the owner prefers. Such meetings must be an informative experience for her. It is a different kind of work compared to papermaking.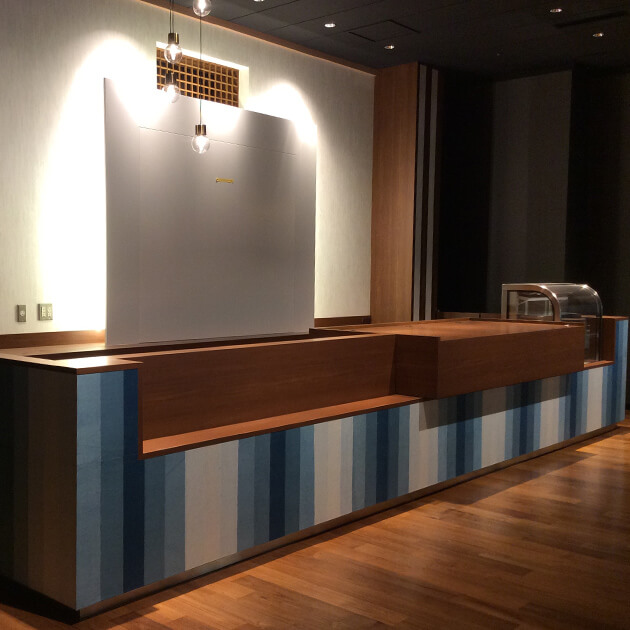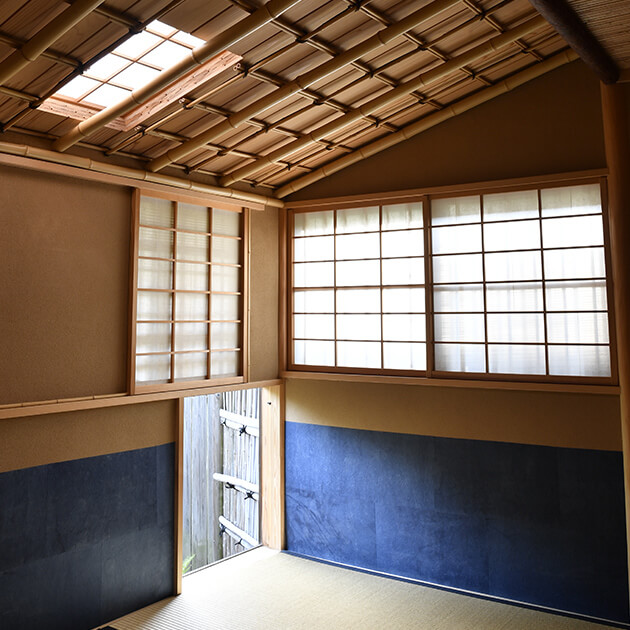 The interior decoration with washi. A coffee shop in a hotel and a tea room
Everything is connected; from kozo cultivation to washi sales
Ms. Tanino is also involved in cultivation of kozo – paper mulberry. After the Great East Japan Earthquake and UNESCO registration, she became more enthusiastic for cultivation.
"You can't make anything without raw materials. No matter how much you want to make paper, you can't make it without kozo. Our work is impossible without it. Artists who create products with our washi could face problems too. Therefore, it is absolute priority to cultivate kozo by ourselves and to have guaranteed supplies of the raw material. The cultivation is organized well, and furthermore we maintain contact with kozo cultivators in other areas. Thus, in case of emergency, we will help each other. The papermaking comes only after the kozo cultivation."
Producing washi is connected to forestry and agriculture, and it is impossible to manufacture washi without pure water from pristine mountains. In other words, in order to make paper, you need to respect nature and the environment and to work with it, in harmony.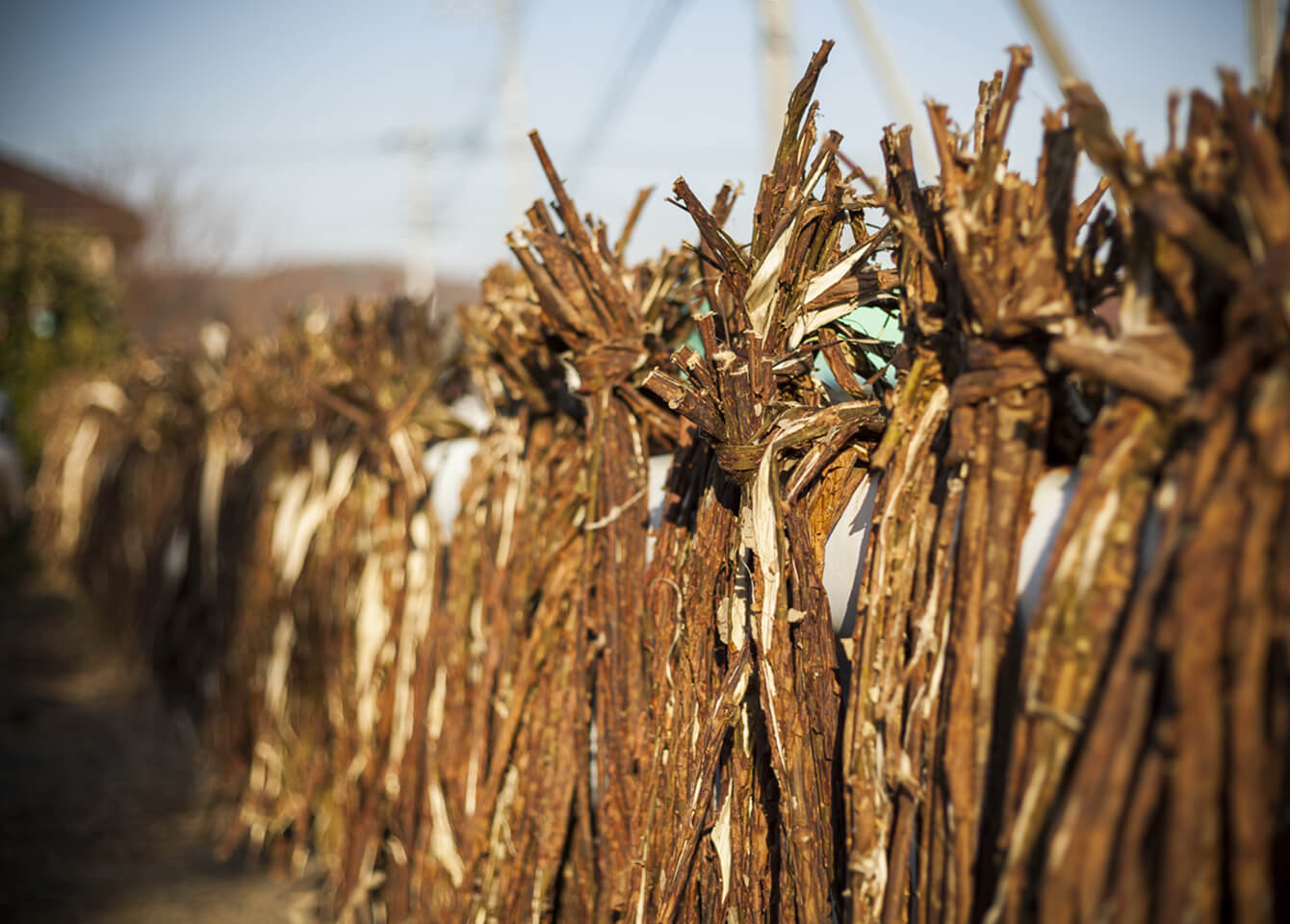 It is a misunderstanding that craftspeople don't have to talk
Furthermore, Ms. Tanino says that future washi craftspeople will not only be able to make paper, but also be able to satisfy customers and be able to promote their paper.
"In the end, traditional culture such as washi will not survive unless the old techniques are revived or new demands are understood. In order to keep traditional techniques alive, we must adapt our paper for the 21st century. To that end, craftspeople should also learn to market their products. I think there is no future for washi unless we understand what our customers need and make paper that meets their requirements."
If you are able to produce washi that satisfies your customers, you are a real craftsperson. That is the core of her papermaking. While making high quality washi for calligraphy, Ms. Tanino will continue to pass down the charm of washi and the techniques of papermaking, and she will keep exploring the potential of washi.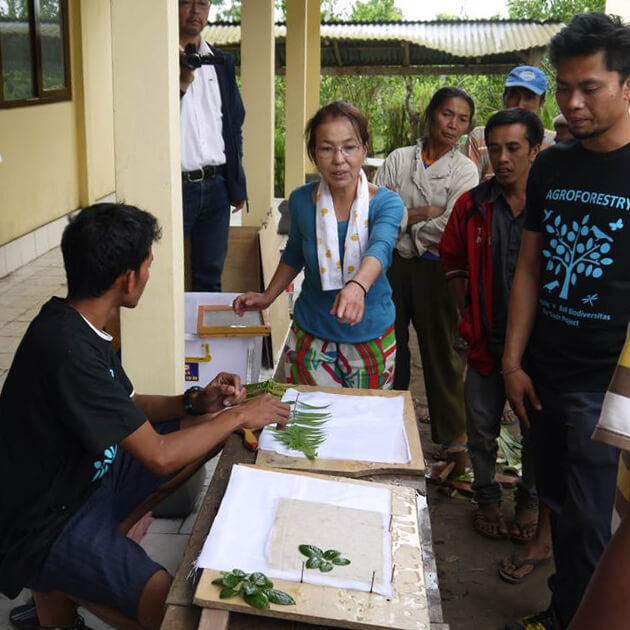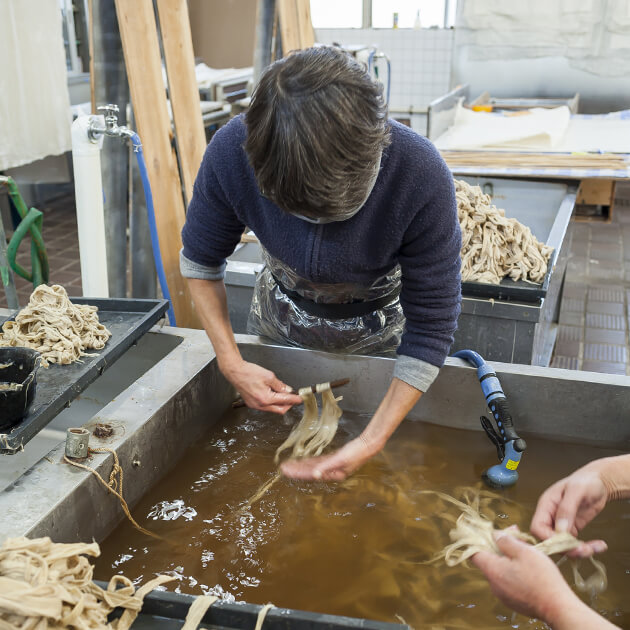 ---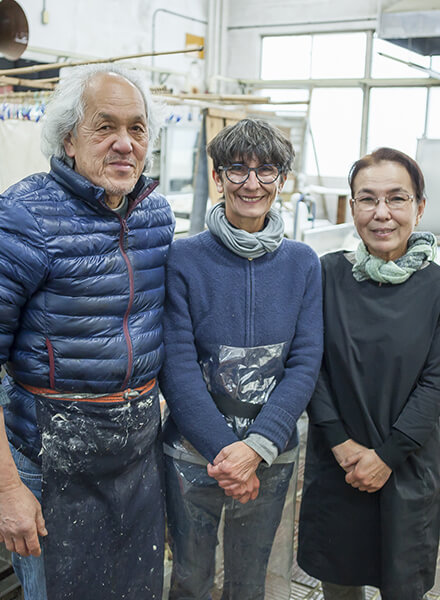 Ms. Hiroko Tanino
Certified Artisan of Hand-Made Papermaking/Master of Traditional Craft of Saitama-Pref/Qualified Craftworker Award of Saitama-Pref She was in her 30's, when she dedicated herself to become a washi craftsperson. Currently, as a regular member of Hosokawa Washi Paper, she manages her atelier, Tesuki Washi Tanino, and holds seminars and workshops on papermaking at schools, museums, art galleries, and so on. She also teaches papermaking techniques in other washi production areas in Japan and overseas.
---
Tesuki Washi Tanino
Momonoki 42-1, Tokigawa, Hiki-Gun, Saitama, 355-0362 Japan

TEL

0493-59-8441

FAX

0493-59-8442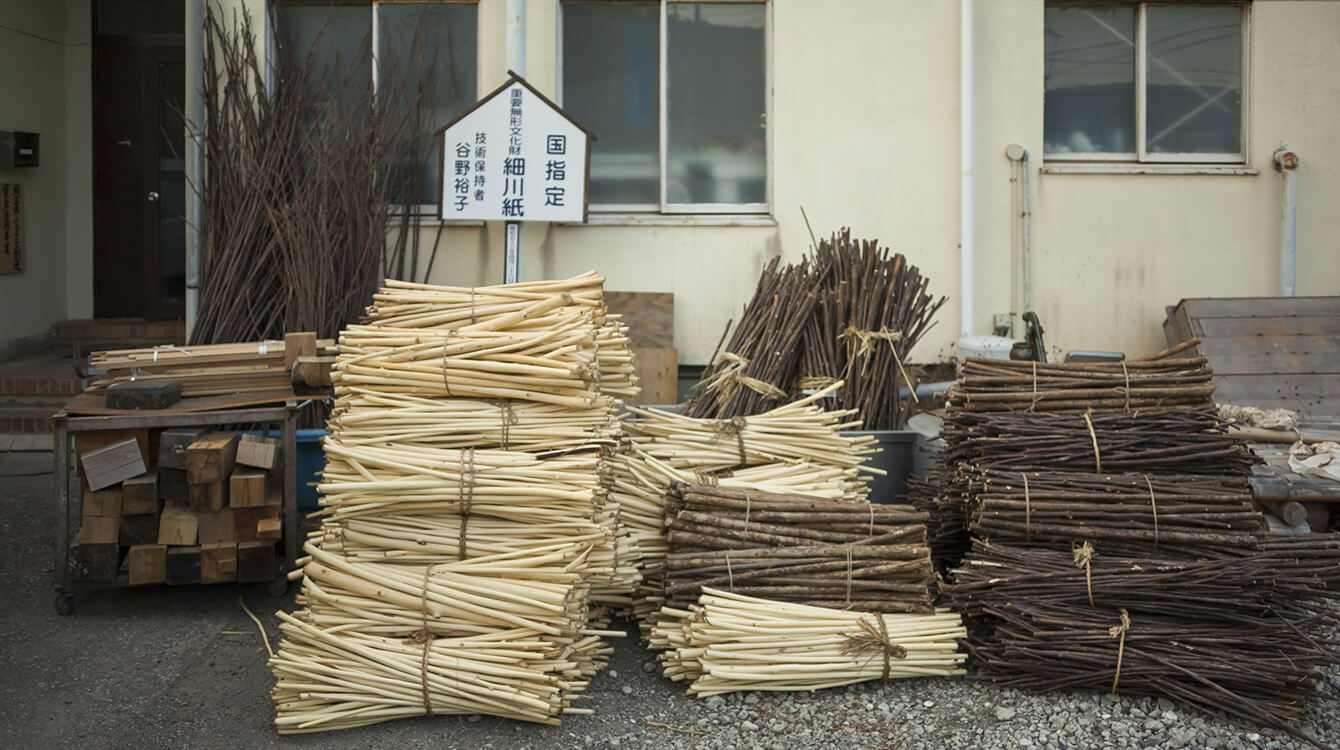 この記事を