Working to bring out the charm of washi—traditional Japanese paper
Warabi Paper Company (Taiko Kobo)   Mr. Takanori Senda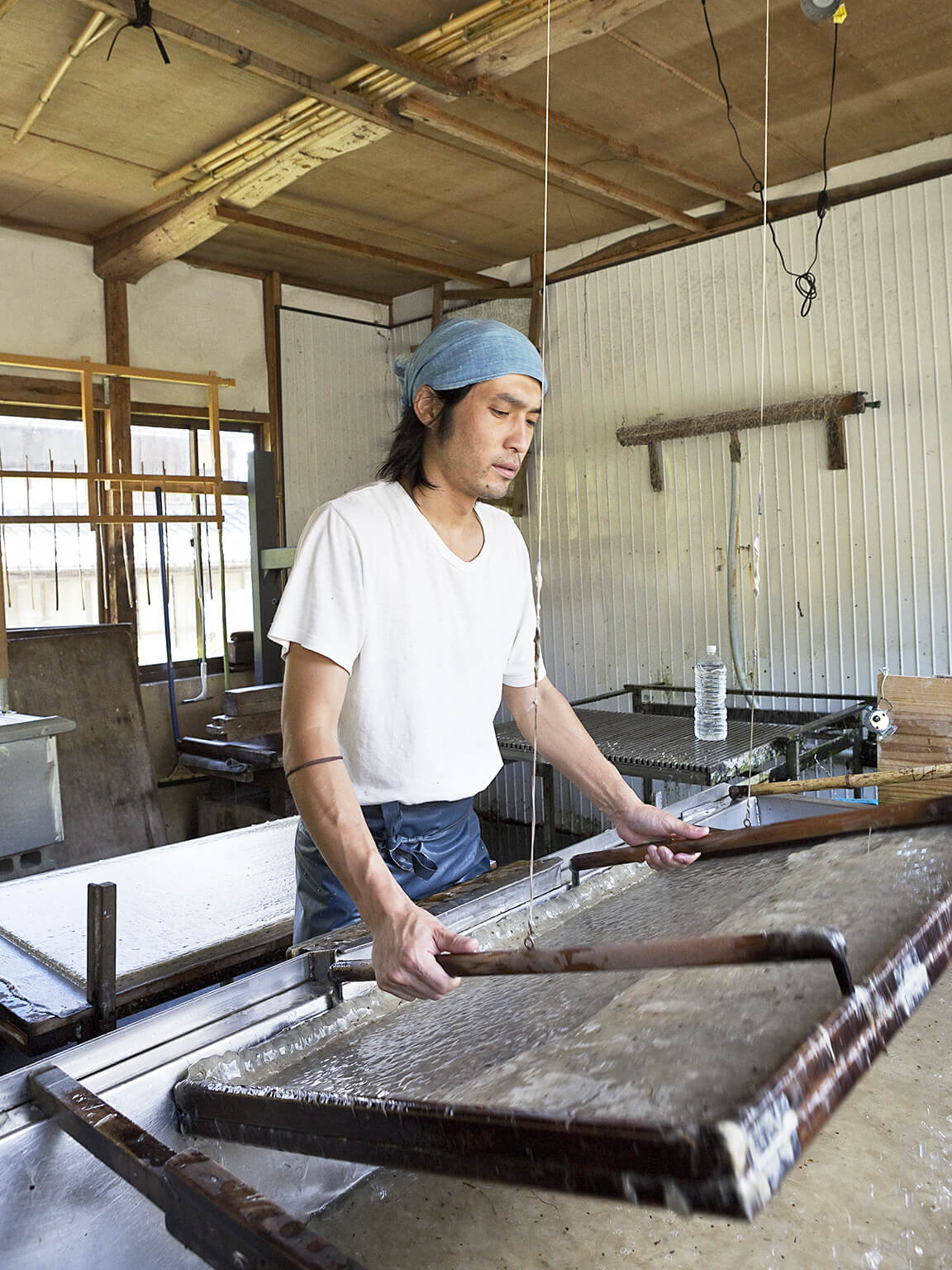 After graduating from a university in Tokyo, and then living in London and in Peru, Mr. Senda wanted to live and work in the countryside, rather than in a city. He worked part-time as a cook for a while. Then he was hired at the Mino Washi Museum. That was the beginning of his journey with washi.
Hiring a master was something that I never expected to do
While Mr. Senda was working as an instructor for the papermaking workshop at the Mino Washi Museum, he heard that his master was looking for a successor. Mr. Senda was 28 years old back then, and he was ready to take a chance. It felt like fate for him.
"I had a rudimentary knowledge of washi, because I was teaching papermaking as a part-time instructor. After I had trained under my master for three years, she told me to keep going. She kindly offered me the opportunity to buy her atelier, and to hire her there. I was surprised by that. I had never anticipated that our positions might swap. But soon I was convinced to buy it."
There was no other option since at the time Mr. Senda was married, and the couple had children.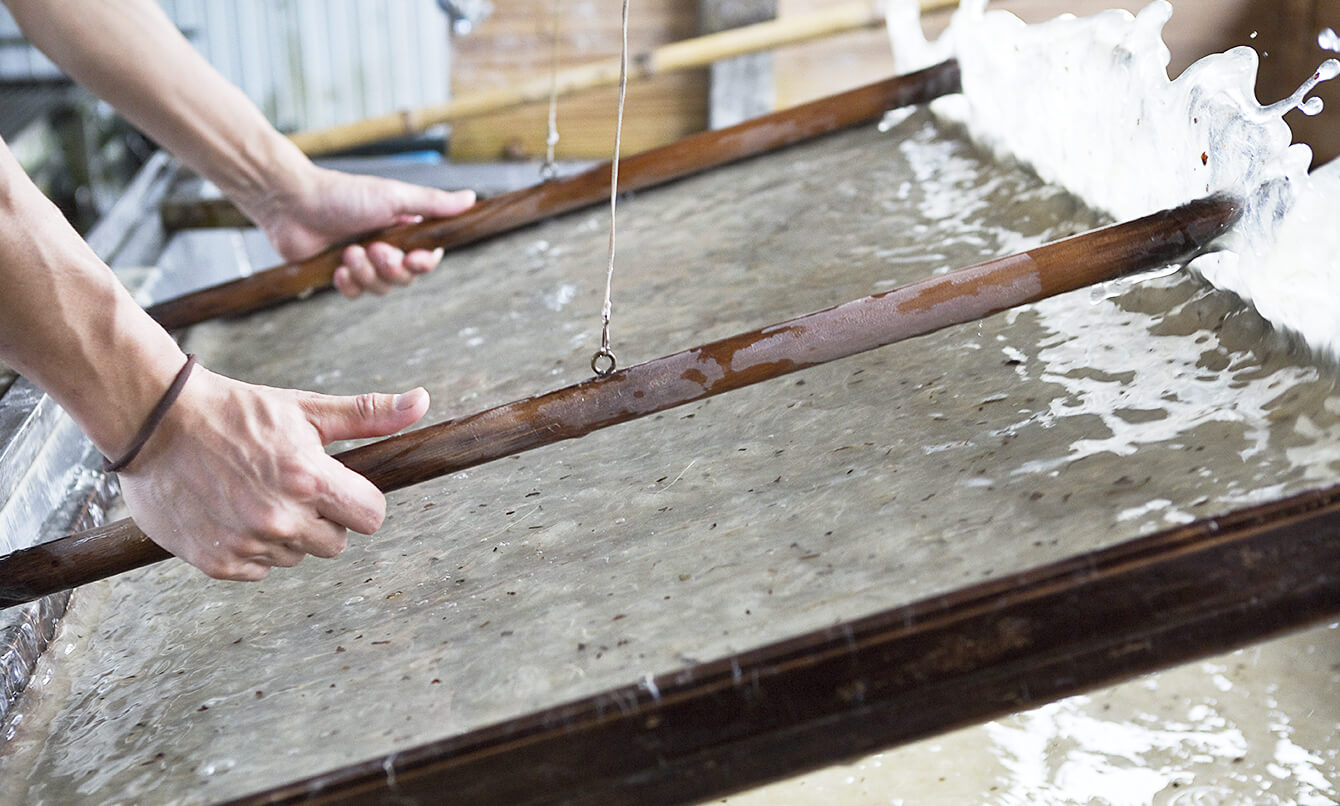 The infinite potential of Mino washi
The characteristics of Mino washi are whiteness, fineness, and the beautiful effect that is created when light shines through the paper. There are various types of Mino washi, from ordinary ones to unique ones.
Mr. Senda says, "It is often said that craftspeople and artists have different aims. Craftspeople want to make the same plain paper every day. Conversely, artists want to make one-of-a-kind paper. To be honest, I find both fascinating. I think that the potential of washi is endless, and I want to bring it out. If I could do that, then people would be able to interact with washi with a new awareness."
He thinks that when people see that washi can be used in unique ways, not just for writing or wrapping, their awareness of washi will definitely evolve.
"I hope that through our hands we can put our heart and soul into washi, and that will make washi become sublime, like art."
Two days before this interview, it was announced that Mino washi would be used to make certificates of commendation for the 2020 Tokyo Olympics and Paralympics. Mino washi had already been registered as a UNESCO Cultural Heritage. Therefore, it is even more reason for it to attract worldwide attention. That's certainly good news for washi papermaking as a whole.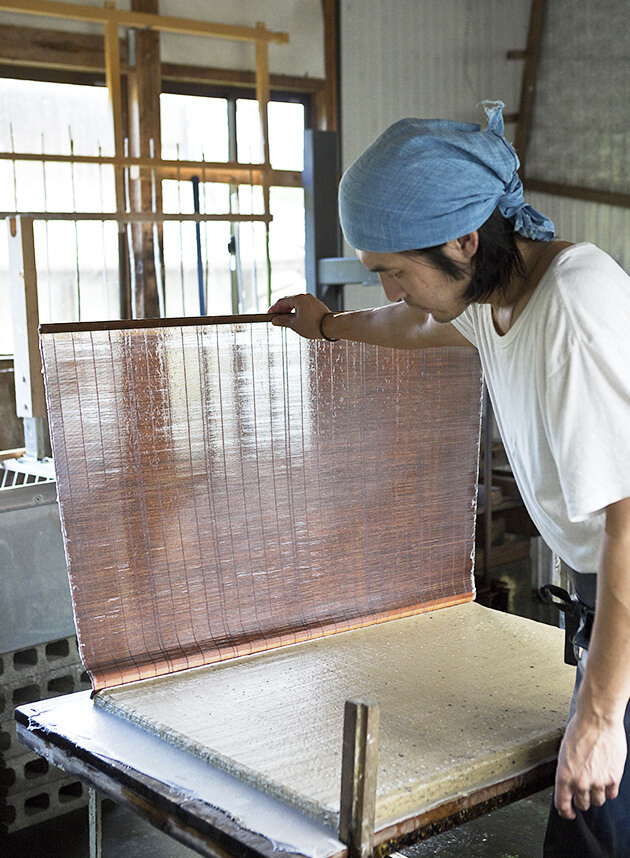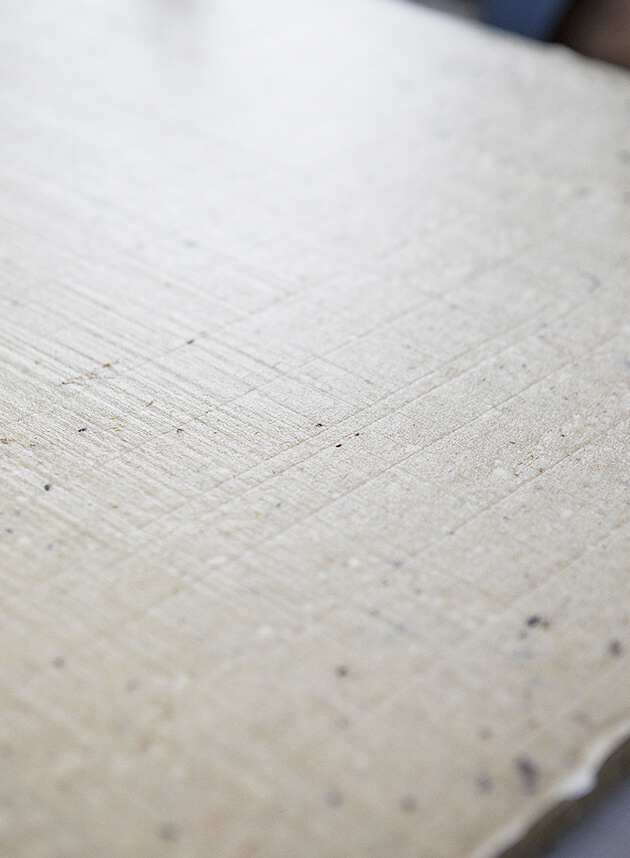 On the day of our interview, Mr. Senda was working by himself. In the atelier, he has music playing while he works.
I want to become deeply involved in the blessings of nature
Water is abundant in Warabi district in Mino City. It is very soft water with few impurities. It is excellent water for making paper. Groundwater flows from many springs in the area. And the area tends to become foggy.
"There is always plenty of water; enough even for my neighbors to make paper too. Because of the abundance of water, papermaking became a major industry in Mino City. Our raw material is kozo, paper mulberry. Mino kozo is cultivated in Warabi and Anabora. As they promote the idea of 'local production for local consumption', I like to use locally-produced materials. I feel like we can trust a material's value when we buy it from someone we know, someone who lives in the same area. People like that know kozo very well, and we can learn about its characteristics from them. That could be our strong point."
Up until recently, only five people cultivated Mino kozo, and they were elderly. However, Mr. Senda thought that this work shouldn't be left to them alone, and he decided to learn to cultivate it too. Now he is the leader of a branch office of the Kozo Union in the Anabora area.
"At first, we recruited volunteers, but the people who come to help us these days are not so much interested in volunteering itself, they're more interested in cultivation and in kozo. I'm happy that they're motivated to work mainly out of passion, although I wouldn't have imagined that'd happen."
Regarding kozo, Mr. Senda has a dream: he would like to make paper from Tsubokusa, a wild mulberry, which grows naturally along Tsubo River.
"It is said that, in old days, Tsubokusa was used to make Hon Mino washi. Nowadays, there is very little Tsubokusa. It is not possible to buy it, and make paper out of it. So, Hon Mino washi is a mythical paper right now. I want to make it in order to connect past to present. To me, that'd feel romantic."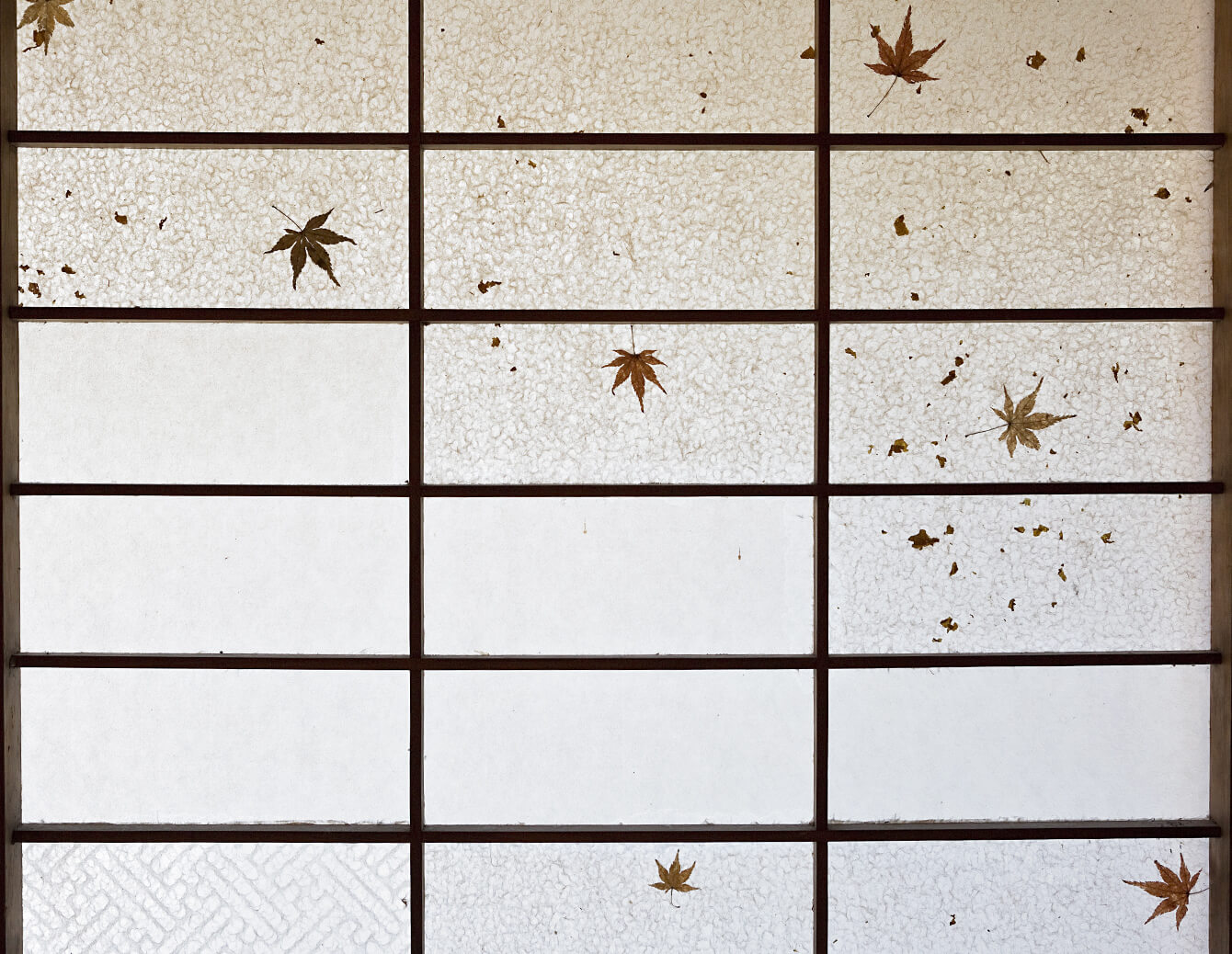 ---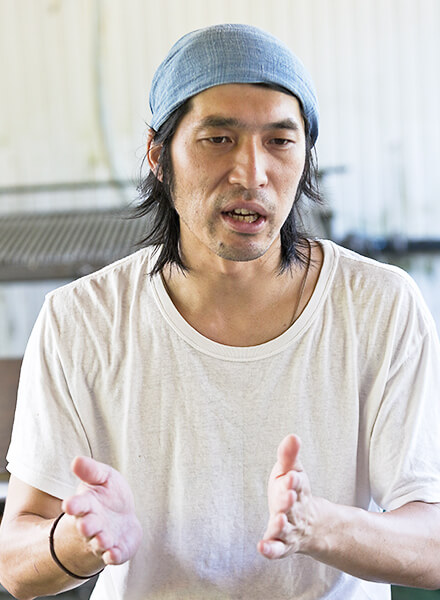 Takanori Senda
Aiming to make washi from 100% Mino kozo, Mr. Senda goes out and cultivates the plant in his neighborhood. It grows locally, so high quality is guaranteed. It's his priority to make washi that meets the various needs of his customers. Washi that can be used in various applications—from home interiors and shop displays to works of art. Mr. Senda is proud to offer a wide range of washi; unique and inspiring.
---
Warabi Paper Company (Taiko Kobo)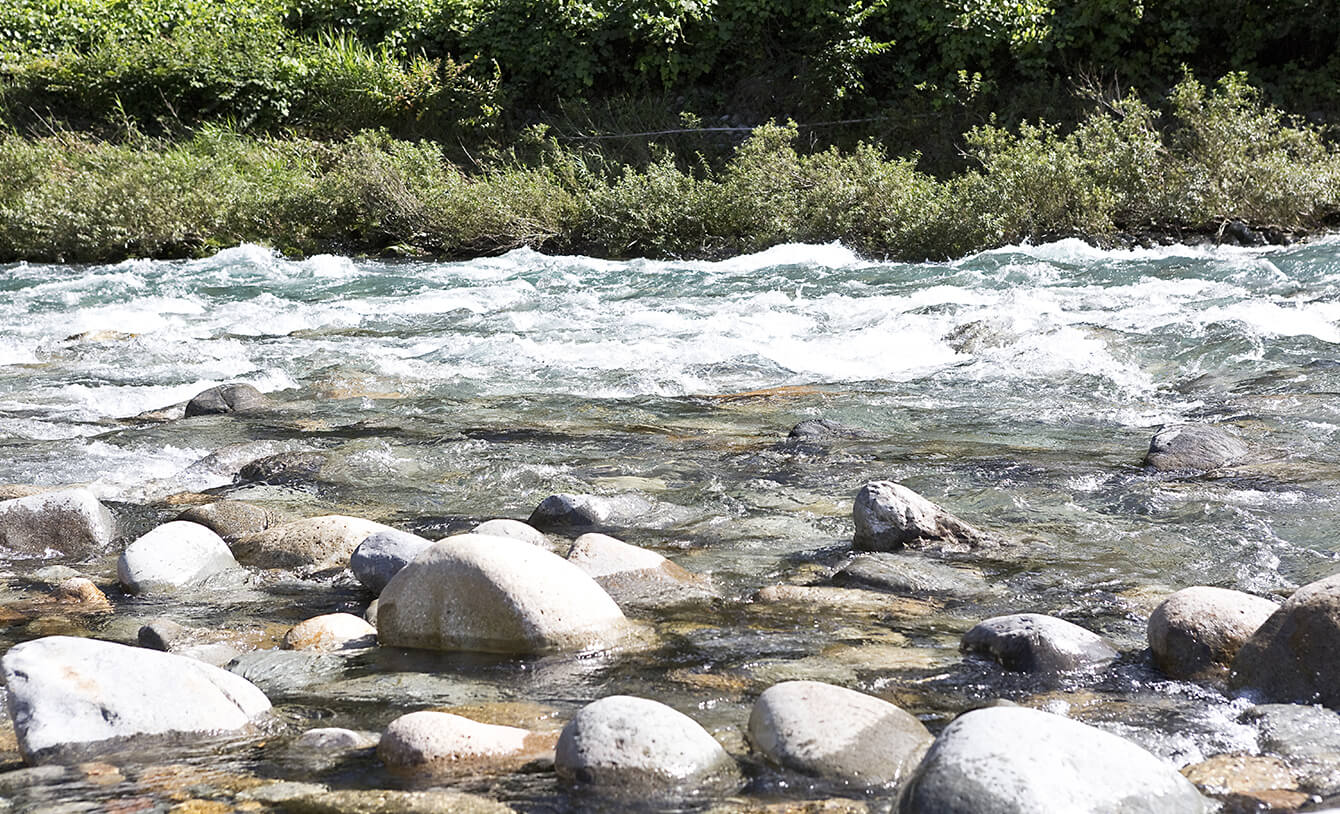 この記事を