Bringing traditional techniques and Japanese spirit into the new paper clothes
Nishinouchi Washi Mr. Seiki Kikuchi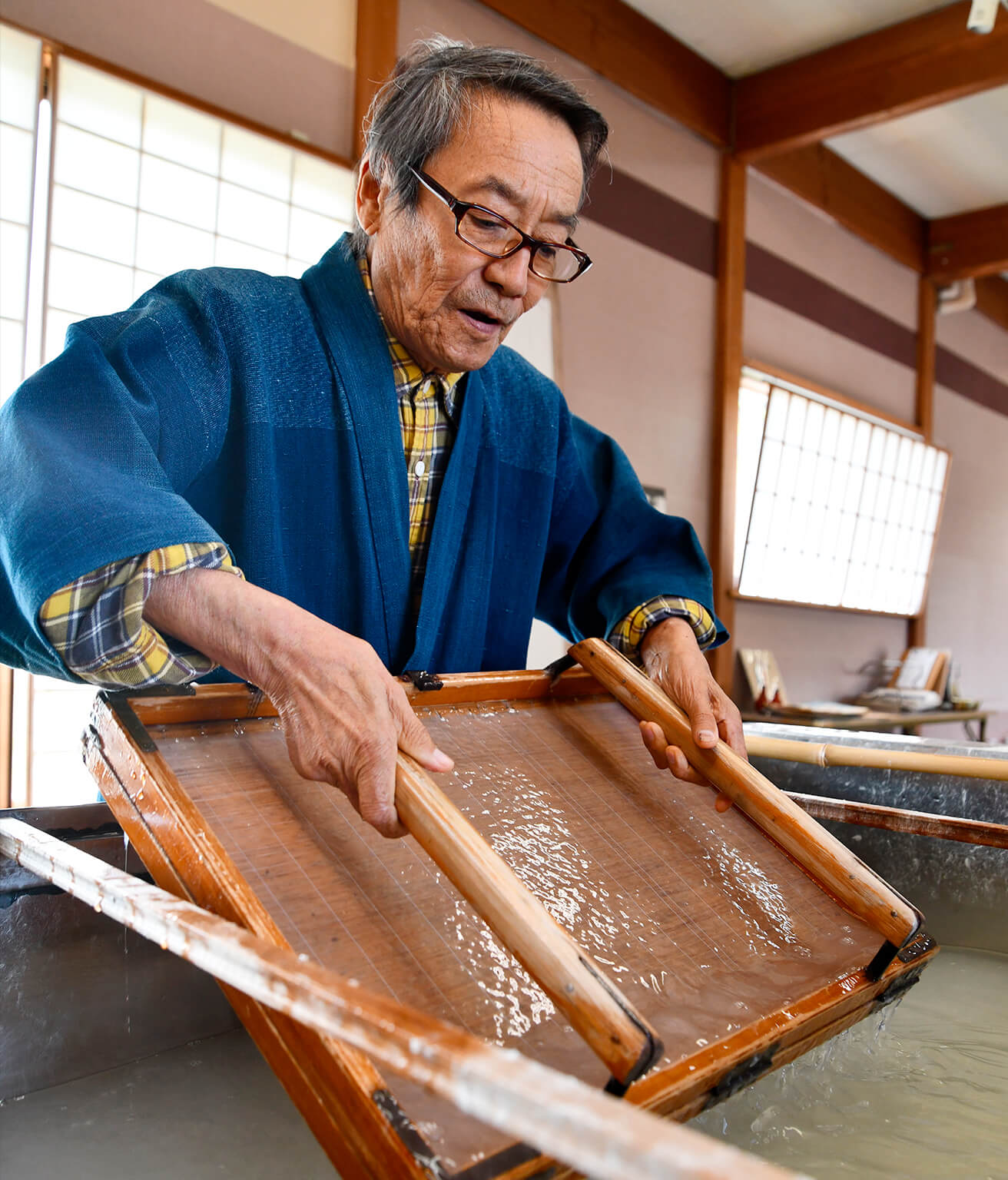 Nishinouchi washi is produced in a town called Yamagata, Hitachiomiyashi, Ibaraki Prefecture. Its raw material is Nasu kozo, of which the bark has very fine fiber. (Kozo is paper mulberry.) Letters written on washi made of Nasu kozo don't bleed, even when the washi is wet. Therefore, business owners in Edo used account books made of Nishinouchi washi. If a fire ever broke out, merchants would throw their account books into a well, and they were protected from fire.
However, Mr. Kikuchi's Nishinouchi Washi does not appear robust. It looks light and delicate. The washi he uses to make thread is thin and soft. Beautiful colors of his washi, such as sky blue and light pink, are created from natural dyes. He places this paper thread horizontally and cotton thread vertically in order to make textiles.
"This method was originally applied to make Shiroishi shifu—paper textile. It all started when I was asked to make this paper, because there was no one who inherited the tradition."
Kikuchi started telling us how his unexpected journey for making shifu began.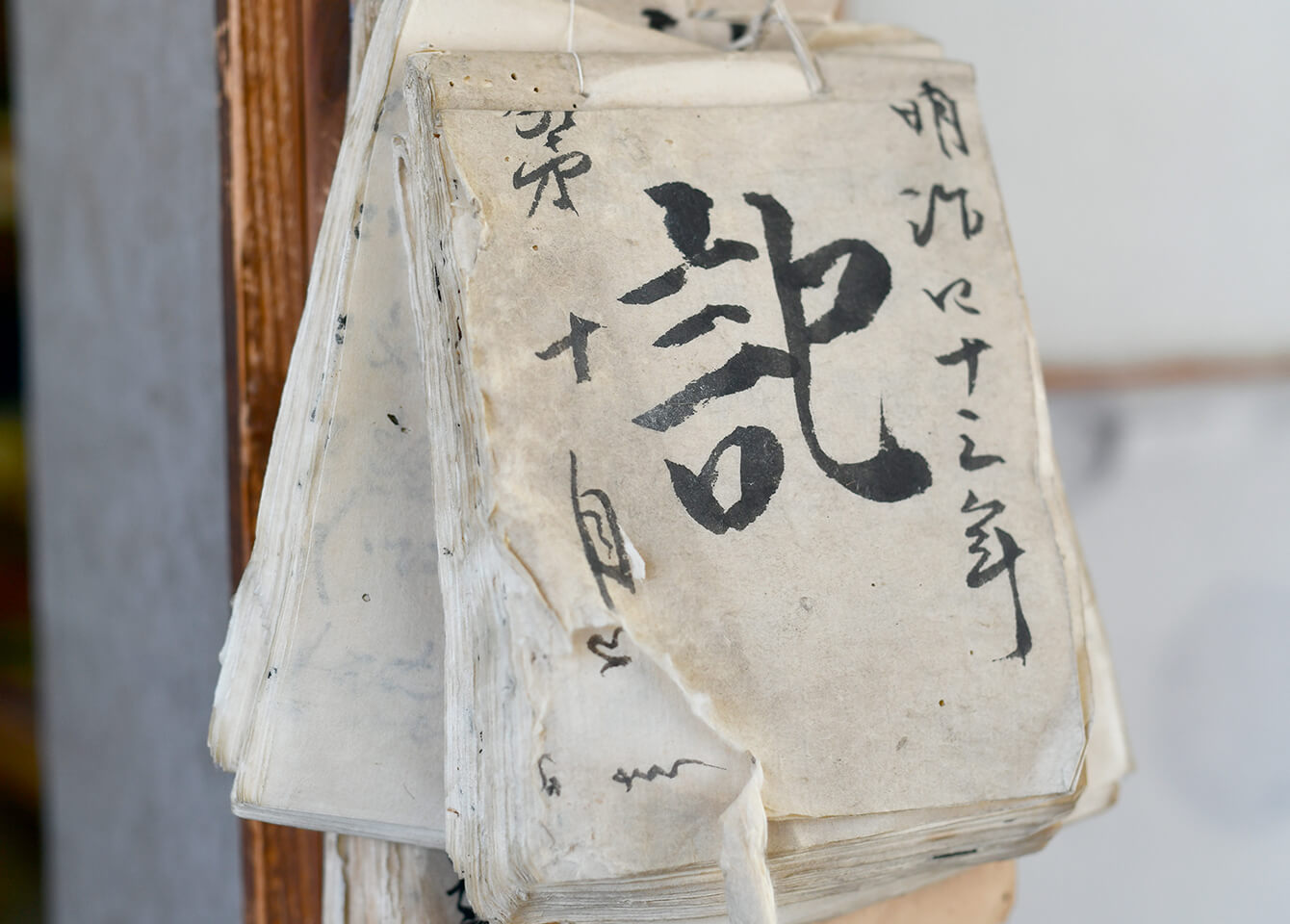 It took 20 years to create Nishinouchi shifu
When he started making washi at 18 years old, Nishinouchi washi was declining. He attempted to find a way to revive it. When he was 20 years old, he made signature paperboards, referring to the colored paper sample book left by his grandfather, but they did not create enough demand. Ten years later an opportunity was offered to him. A bank in his city kindly let him hold an exhibition at its lobby.
"The exhibition turned out be a great success. It was the turning point for me."
Soon after that, Japan enjoyed a booming economy, and Nishinouchi washi and its products found new customers. In the meantime, his washi was introduced overseas, and his business was expanding. That was when Mrs. Sadako Sakurai asked him a favor. She was a weaver in Mito. She wanted to revive Shiroishi shifu, which was a traditional paper textile from Miyagi Prefecture.
"The paper thread made of Shiroishi washi is thin and sturdy. She requested me to make that paper. I turned it down, explaining to her that it would not be commercially viable, however…"
It is understandable that he hesitated. He was in his heyday and satisfied with his business. In addition, Shiroishi washi wasn't even his local tradition.
"But then, I thought twice, and after all I accepted the challenge."
However, as soon as he started, he felt lost.
"I had no idea how they made such a soft paper like Shiroishi washi. After a while, I realized what was different; I used machines and chemicals to make fancy paper, even though they were damaging the fiber; On the other hand, our ancestors put more emphasis on making sturdy paper rather than beautiful paper. So I understood that I must do the same as them."
It took 20 years for Mr. Kikuchi and Mrs. Sakurai to create Nishinouchi shifu. Their interior goods such as tapestries and cushion covers, and their everyday wear like Jinbei—traditional Japanese summer clothing for men—are becoming increasingly popular.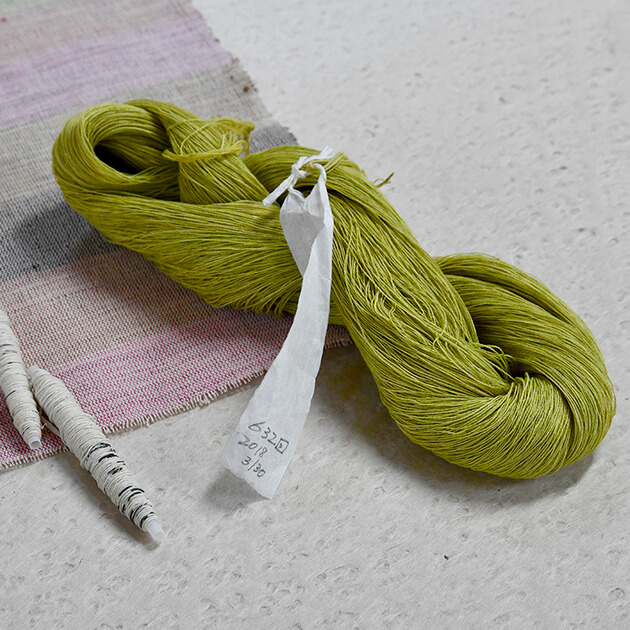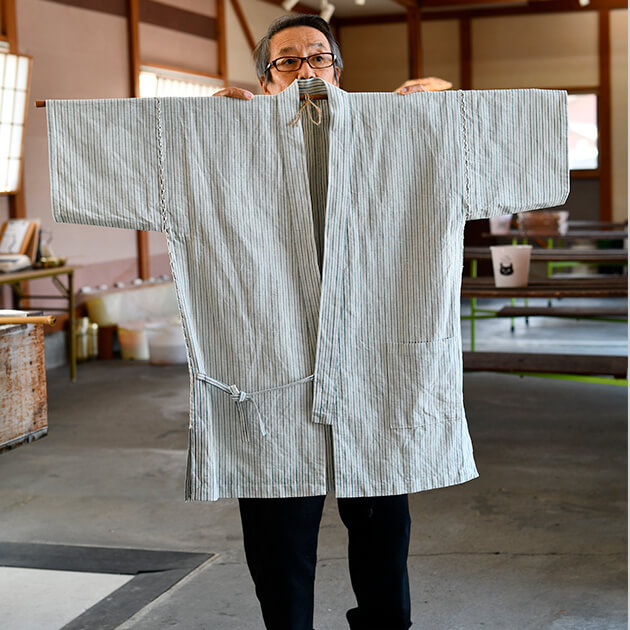 Our ancestors' techniques helped us bring washi into our everyday life
"Currently I make both thread and textile of Nishinouchi shifu."
With that he seems at ease, but it takes a lot of work to make shifu. He cuts sheets of washi into 2-3mm-width strips, leaving only edges. Then he rolls it into strings on a board, and twists it finely with spinning wheel. And finally weaves it with a loom. To begin, he must start with making washi by hand as an ingredient of shifu. You can't do all this work without physical strength and patience. However, recently his workload has been reduced a little, because his son, Daisuke, joined him to make washi. Mr. Kikuchi already taught Daisuke how to make three-momme washi (thin paper that weighs about 11g) with uniform weight and thickness.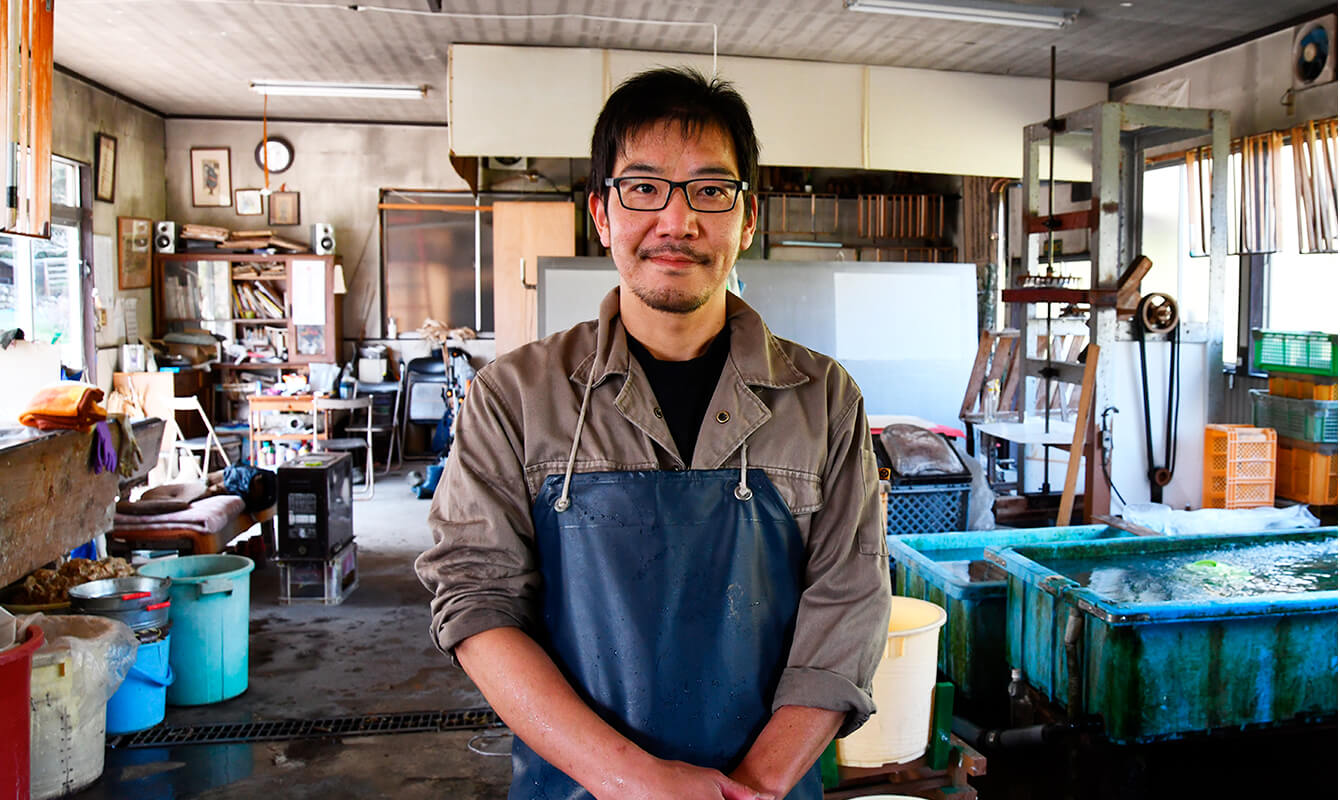 In a break between his work, Daisuke told us,
"If there is not enough demand for traditional paper, we must think of making something new out of washi to sell in the market. I would like to pass on the washi tradition while making new products like shifu. That is also my responsibility."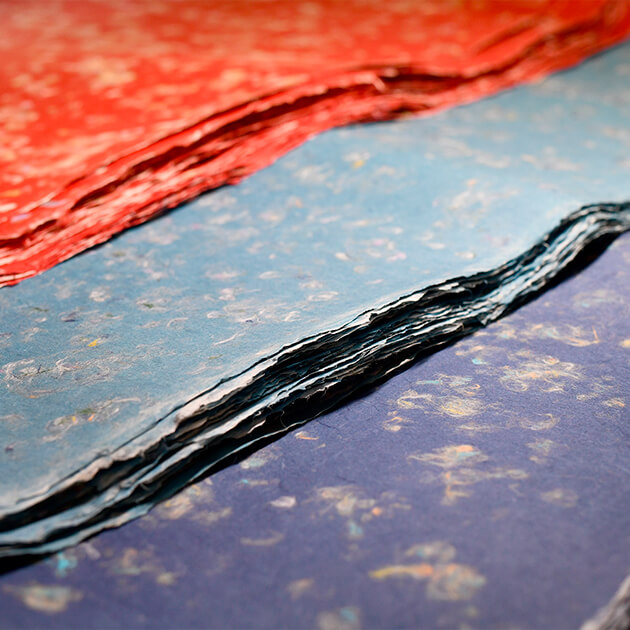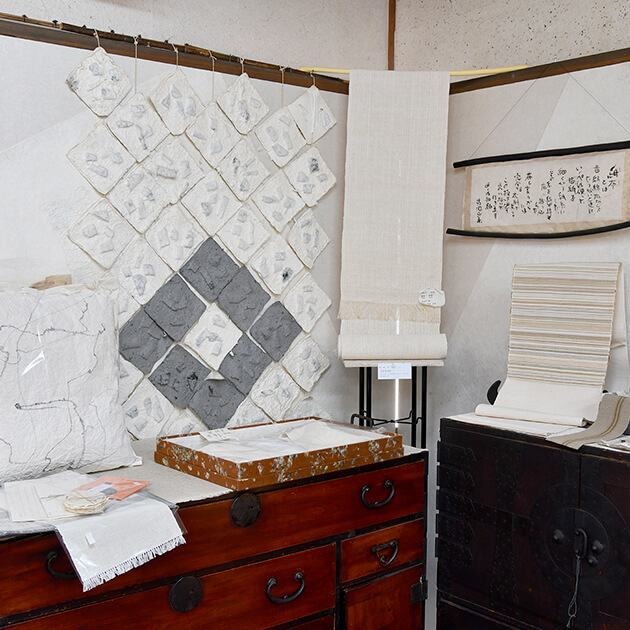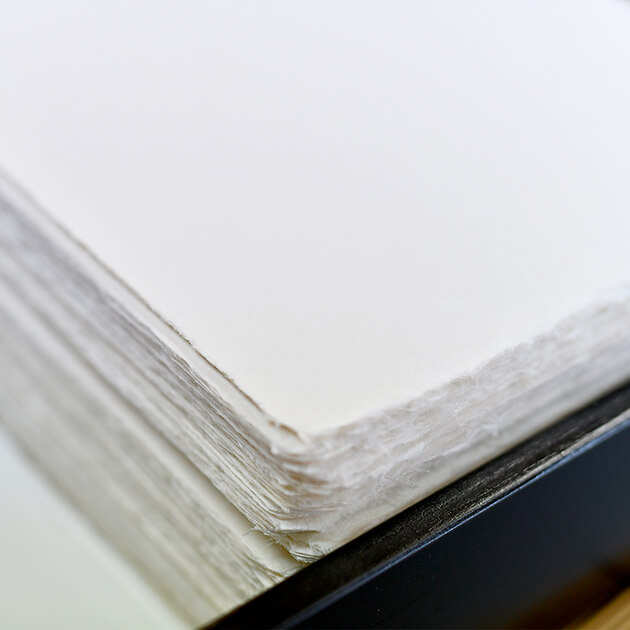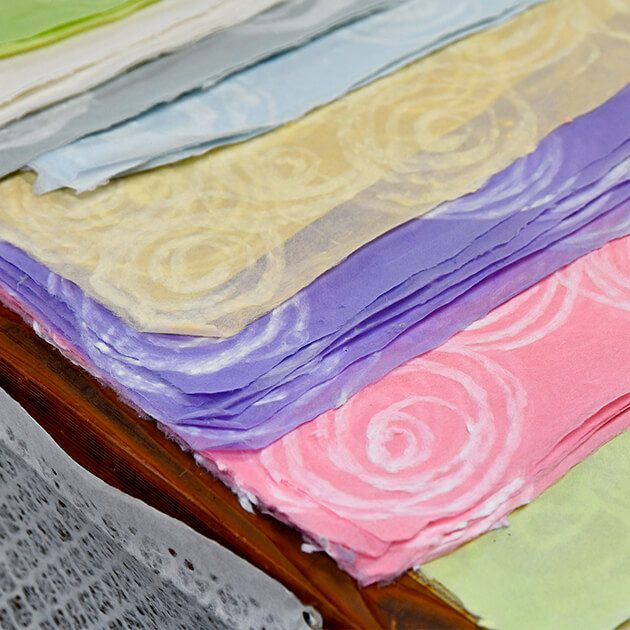 ---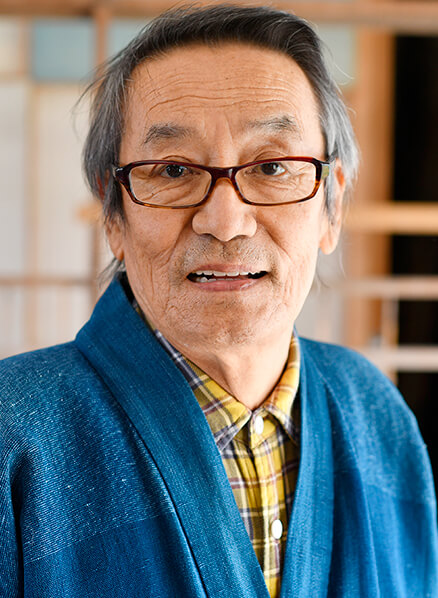 Mr. Seiki Kikuchi
Born in Ibaraki Prefecture in 1945. After graduating from Mito Technical Highschool, Mr. Kikuchi inherited his family business in 1963. In 1976, he opened Kaminosato Museum of Nishinouchi Washi. In 1980s, he participated in group exhibitions overseas, and introduced his washi to 11 universities in the USA. In 2007, Nishinouchi washi was registered as Intangible Cultural Asset of Ibaraki Prefecture. In 2016, he received an award called Kyokujitsu Sokosho—The Order of the Rising Sun, Gold and Silver Rays—from Japanese government for his dedication to washi tradition. In 2018, he and Mr. Kinya Koyama, a paper sculptor, held an exhibition together in Ginza, Tokyo.
---
Kaminosato
90 Funyu, Hitachiomiyashi,Ibaraki, 319-3107 Japan

Open

9:00〜17:30(Museum till 17:00, Papermaking Workshop till 15:00)

Closed:
Wednesday (Thursday, when Wednesday is a national holiday), From December 30th to 1st January

TEL

0295-57-2252

FAX

0295-57-6885
---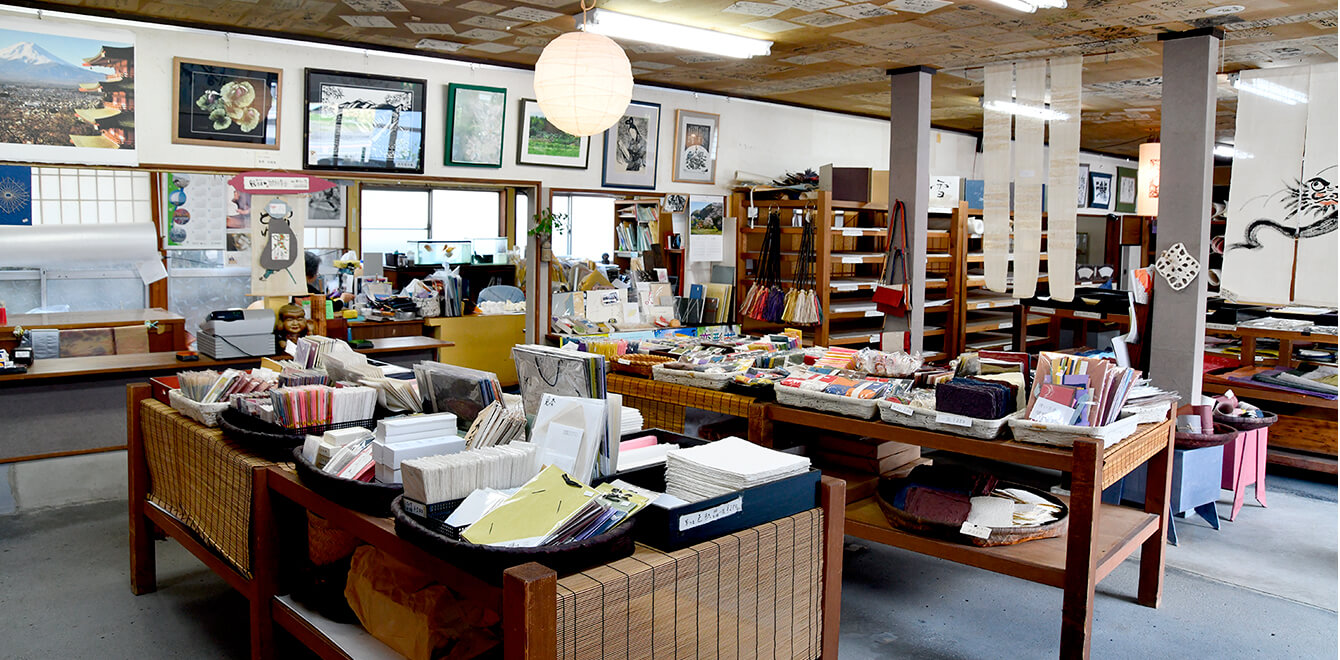 この記事を