I want my customers to use my paper for interior decoration, not just for special occasions
Ideha Washi Ms. Tomoko Takahashi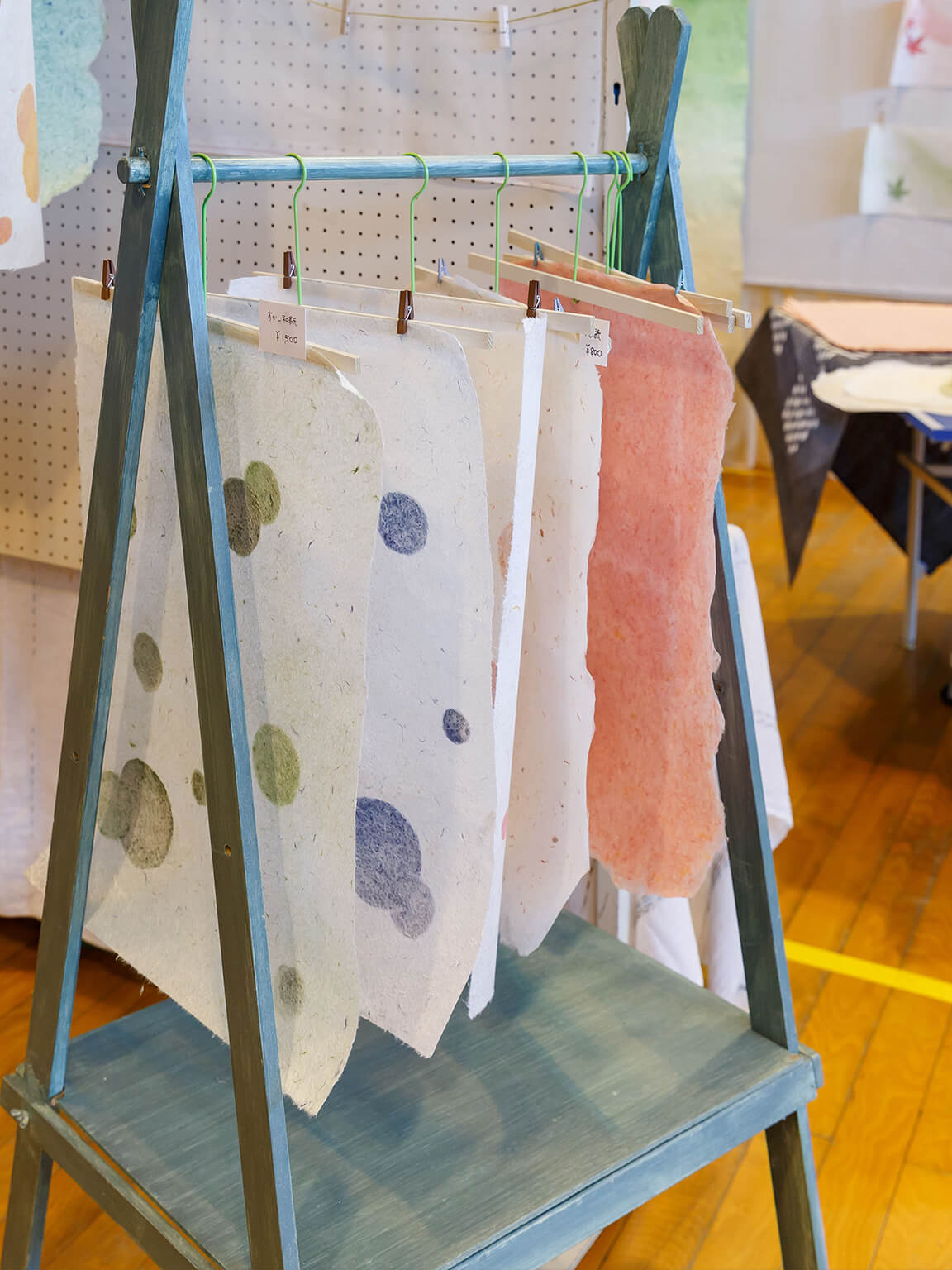 An atelier established in the Kawabeyuwa Artists' Village
Yuwa is located near Akita Airport. Ms. Takahashi makes washi—traditional Japanese paper—with water from Yuwa. Yuwa is situated in a green and hilly area.
"I opened the atelier in 2007. It took me more than four years to get to this stage, after I completed my training in Nishinouchi, and returned to Akita in 2002. During that time, I rented a public facility in the city, and I made washi. Sometimes I made it out of the raw materials I bought; other times, I recycled paper I brought from the master's atelier, reconstituting it into washi. In Akita City I looked for a spring, because good water is the most important thing in making washi. Eventually, I found a suitable environment where I could dedicate myself to papermaking."
In the neighborhood, there are two potters and an oil-painter. There are also some other people who do creative activities there. The local Chamber of Commerce named the area the Kawabeyuwa Artists' Village, and they plan various events such as group exhibitions.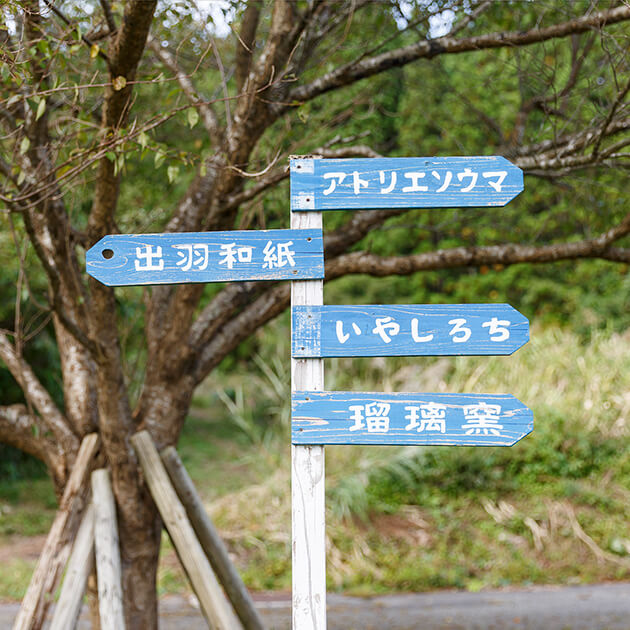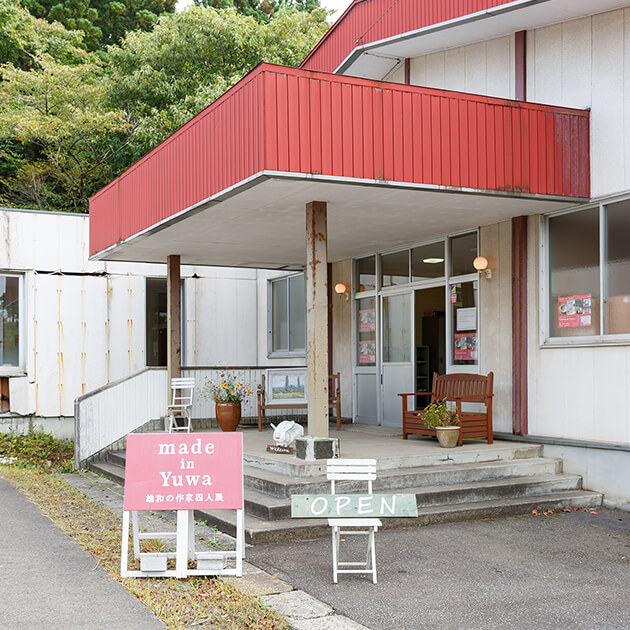 Encounter with washi, and the training period
Ms. Takahashi was born and raised in Akita. She was employed by a company for four and a half years after graduating from university. Then she happened to encounter an exhibition in a gallery across from a station. The exhibition was called Candles and Washi. She was so fascinated by washi that she asked the artist, Mr. Masaki Kikuchi of Nishinouchi Washi , to take her on as his apprentice.
"At the master's atelier, he made decorative items and miscellaneous goods out of washi. The soft and natural texture of washi suits our homes well. I wanted to make paper products like those. Here in Akita there weren't a lot of people who made washi, so I wished to come back to make washi as a local artist. That was why I asked Mr. Kikuchi to train me just for two years." His teaching was kindly, but there were also things that I had to learn intuitively. During the two years of training, I was keen to learn everything about making washi.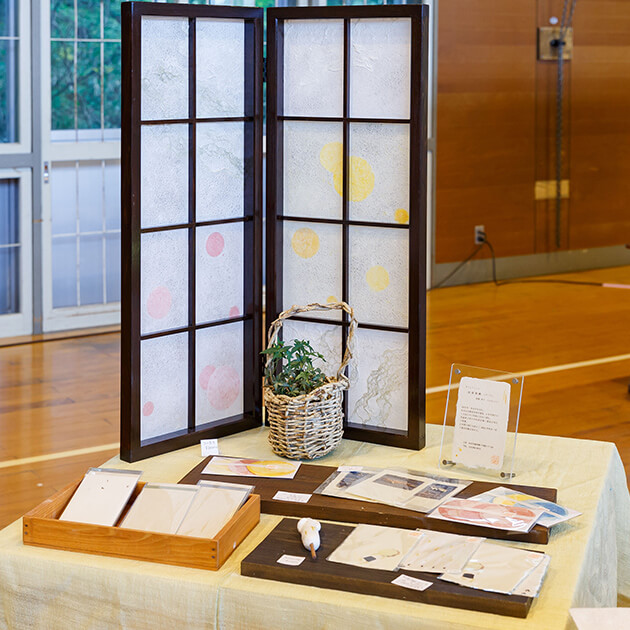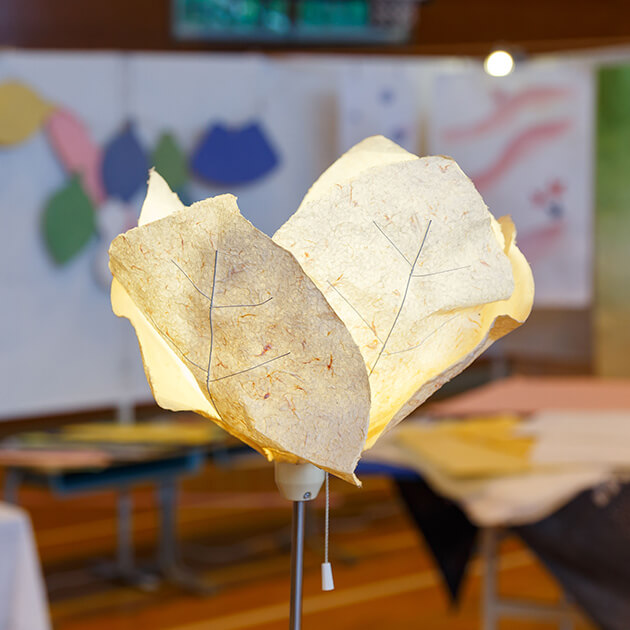 At the group exhibition

The challenge of selling washi
She did her best to learn how to make washi before She came back to Akita. However, here she had to learn how to sell.
"I didn't have a lot of success selling the items that I thought were going to sell easily. Conversely, I sold scraps that I didn't expected would sell well. I like colorful paper. But I also like simple raw material paper made out of 100% kozo—paper mulberry. Since that kind of paper has been traditional for a long time, I'd like to continue the papermaking with kozo tradition, too. However, there aren't many customers who look for paper like that. After all, if they don't buy it, I can't continue to make it. So I always think about how we could blend washi into our homes and into our modern lives."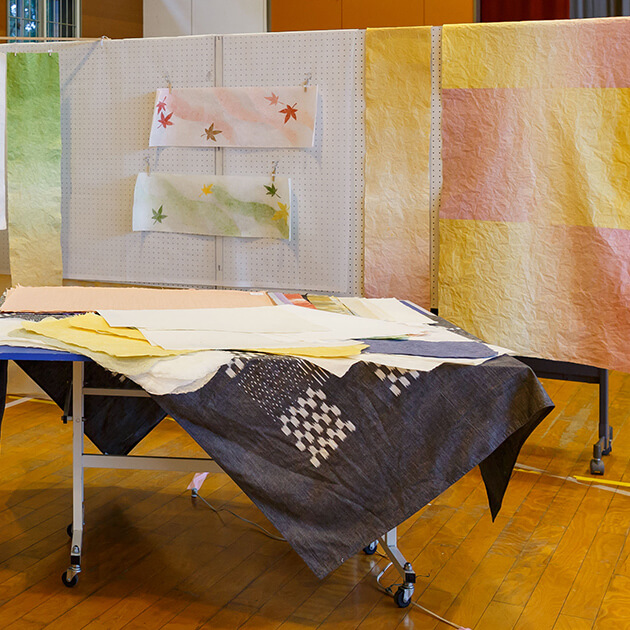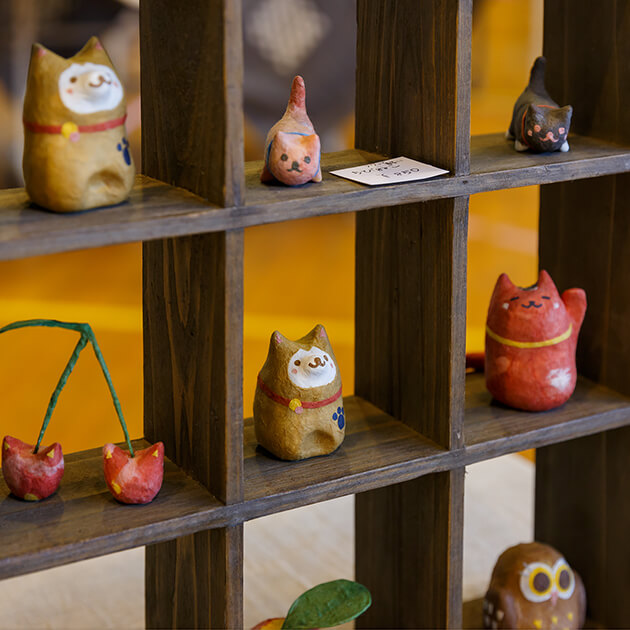 Making washi that suits our modern lives
Customers often ask her, "How should I use washi?"
You could write a letter or a postcard. Or wrap a gift for an important person. These are old but wonderful ways of using washi. But in modern times, greetings are sent by email, and gifts by online shops. Is washi supposed to be used only for special occasions? Ms. Takahashi focuses on offering washi as a part of the interior of customers' homes. She hopes that we'll use washi in our daily lives, and not just for special occasions.
"Currently I produce coasters, place mats, and tapestries. I'm also trying to make mats for vases, maneki neko(beckoning cat figurines), paper weights, etc."
It is not easy for her to find time to dedicate herself to making washi, because she is raising children. She concluded the interview by saying that she would like to preserve and inherit this tradition, and so she will continue to do whatever she can, and take her time.
---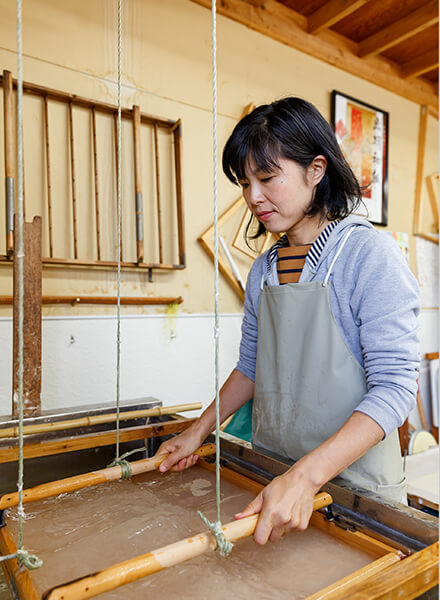 Tomoko Takahashi
Born in Akita Prefecture. When she worked as a company employee, she was fascinated by the washi she saw at a gallery. She asked the artist, Mr. Masaki Kikuchi of Nishinouchi Washi, to take her on as his apprentice. Although she was refused several times, eventually she was accepted, and her two years of training started in 2000. Thereafter, she continued to make washi while searching in Akita City for a facility with good water. In April 2007, she opened an atelier in Yuwa. Under the name of Ideha Washi, she continues to make traditional and original washi products that we can use in our daily lives.
---
Ideha Washi
125 Azatatenoshita Yuwatsubakigawa
Akita-shi, 010-1211 Japan
Opening hours: 12:00〜17:00 (Weekend: 12:00〜15:00)
Closed: Wednesday
TEL: 018-886-8910   FAX: 018-886-8910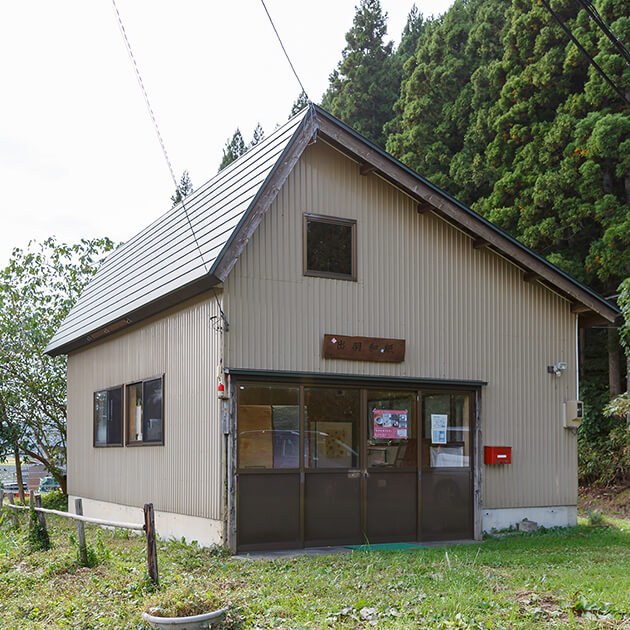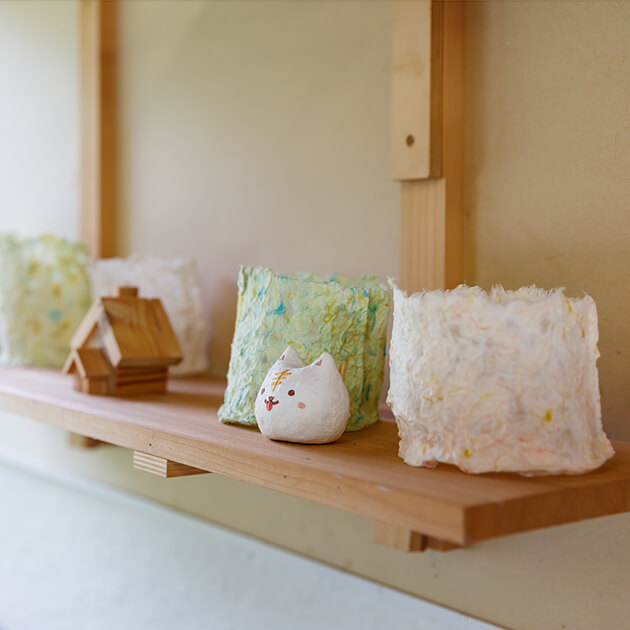 この記事を